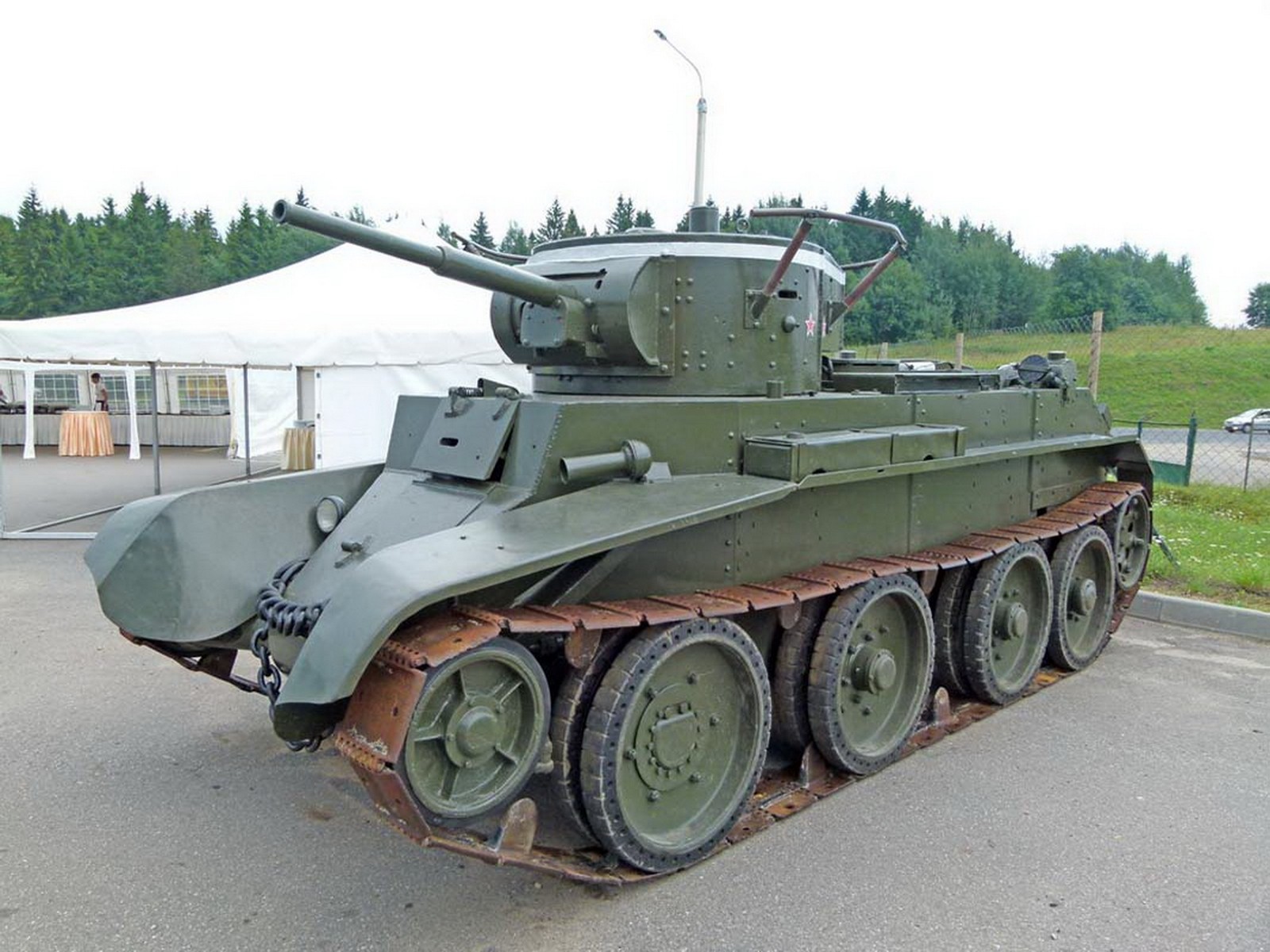 BT-7

Zemlja
Sovjetski Savez
Ulogu
Konjički tenk
Proizvodi

1935–40
Čaj BT-7 was the last of the BT series of Soviet cavalry tanks that were produced in large numbers between 1935 and 1940. They were lightly armoured, but reasonably well-armed for their time, and had much better mobility than other contemporary tank designs. The BT tanks were known by the nickname Betka from the acronym, or its diminutive Betushka.
Izvor: tenk BT-7 na Vikipediji
Soviet cavalry tank BT-7
Fotograf
Nepoznato
Lokalizacija
Nepoznato
Fotografije
180
Wait, Searching BT-7 photos for you…

BT-7 Walk Around
Fotograf
Aleksandr Rodionov
Lokalizacija
Nepoznato
Fotografije
105
Srodni kompleti:
RUSSIAN TANK BT-7 MODEL 1937
Tamiya
1:35
Kompletan komplet
Clic za pretragu
BT-7 Model 1935 Walk Around
Fotograf
Yuri Pasholok
Lokalizacija
Nepoznato
Fotografije

335
Pronađi komplete na eBay-u:
Pretraga na eBay-u
Tražimo ono što vam treba, predlažemo vam ovo, ali vi ste ti ti koji odlučujete
...
Views : 11364