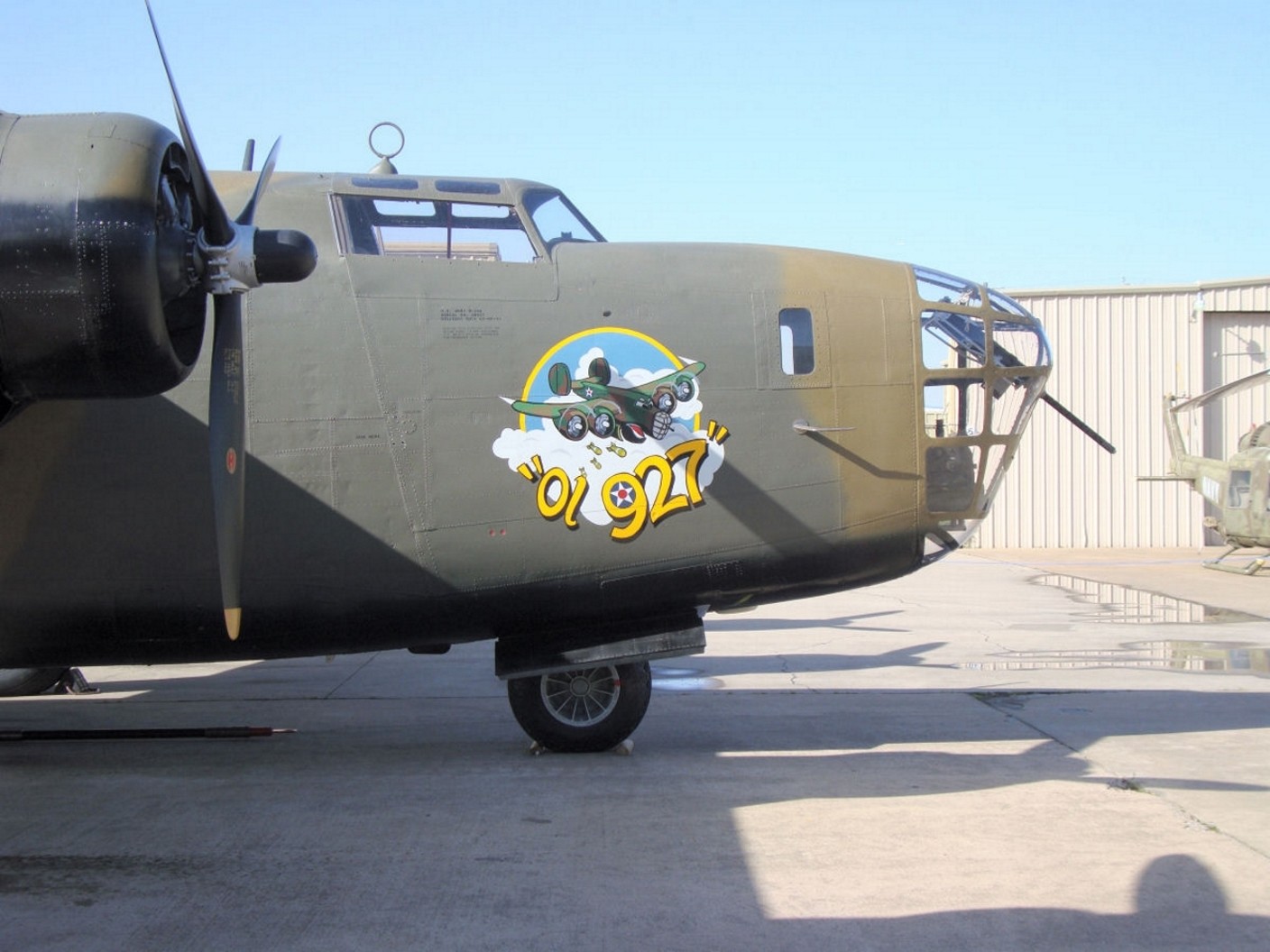 Consolidated B-24 Liberator

Zemlja
Sad
Ulogu

Heavy bomber / Anti-submarine warfare / Maritime patrol aircraft

Prva muva

29 December 1939

Izgradio

19000+
The Consolidated B-24 Liberator is an American heavy bomber, designed by Consolidated Aircraft of San Diego, California. It was known within the company as the Model 32, and some initial models were laid down as export models designated as various LB-30s, in the Land Bomber design category. At its inception, the B-24 was a modern design featuring a highly efficient shoulder-mounted, high aspect ratio Davis wing. The wing gave the Liberator a high cruise speed, long range and the ability to carry a heavy bomb load. Early RAF Liberators were the first aircraft to cross the Atlantic Ocean as a matter of routine. However, the type was difficult to fly and had poor low speed performance. It also had a lower ceiling and was less robust than the Boeing B-17 Flying Fortress. While aircrews tended to prefer the B-17, General Staff favored the B-24, and procured it in huge numbers for a wide variety of roles. At nearly 19,000 units, with over 8,000 manufactured by Ford Motor Company, it holds records as the world's most produced: bomber; heavy bomber; multi-engine aircraft; and American military aircraft in history.
Consolidated B-24M Liberator
Fotograf
Nepoznato
Lokalizacija
Nepoznato
Fotografije
106
Wait, Searching B-24 Consolidated Liberator photos for you…

B-24 Liberator Walk Around

Fotograf

Tim Valdez

Lokalizacija
Nepoznato
Fotografije
27
Srodni kompleti:
Pronađi komplete na eBay-u:
Pretraga na eBay-u

Tražimo ono što vam treba, predlažemo vam ovo, ali vi ste ti ti koji odlučujete

...
Consolidated B-24M Liberator
Fotograf
Cees Hendriks
Lokalizacija
Nepoznato
Fotografije
75
Consolidated B-24M Liberator
Fotograf
Cees Hendriks
Lokalizacija
Nepoznato
Fotografije
82
Consolidated B-24J Liberator Walk Around
Fotograf
Vladimir Jakubov
Lokalizacija
Nepoznato
Fotografije

312
LB-30 Liberator Walk Around
Fotograf
Michael Benolkin
Lokalizacija
Nepoznato
Fotografije
14
[ae_affiliate_byphil keyword="b-24 Liberator"]
Views : 4426