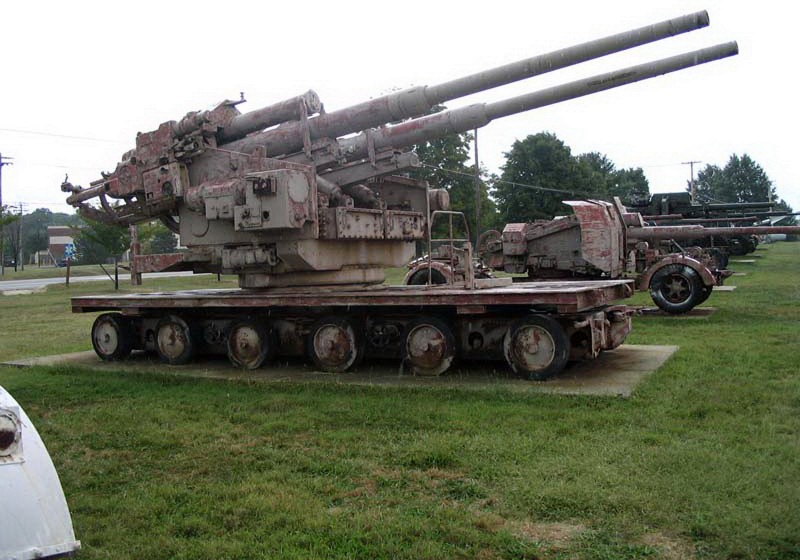 128mm FlaK 40 Zwilling

Zemlja
Nacistička Nemačka
Ulogu

Anti-aircraft gun

U službi

1942–45

Izgradio

1125
The 12.8 cm FlaK 40 was a German World War II anti-aircraft gun. Although it was not produced in great numbers, it was one of the most effective heavy AA guns of its era.
12.8 cm Flakzwilling 40/2: The 12.8 cm Flak 40 ordnance on a static dual mounting with a total weight of 26 tonnes, capable of firing 20 rounds per minute. Used mainly on flak towers. Production started in 1942 with 10 twin sets produced, another eight in 1943, and in February 1945 a total of 34 were available.
Izvor:

128mm FlaK 40 Zwilling sur Wikipedia
128mm FlaK 40 Zwilling
Fotograf

Matthew Flegal

Lokalizacija
Nepoznato
Fotografije

38
Wait, Searching 128mm FlaK 40 Zwilling photos for you…

Srodni kompleti: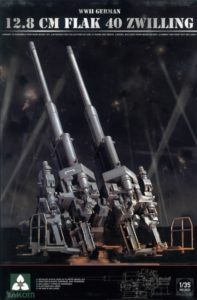 WWII GERMAN 12.8 CM FLAK 40 ZWILLING
Takom
1:35
Kompletan komplet
Clic za pretragu
Pronađi komplete na eBay-u:
Pretraga na eBay-u
Tražimo ono što vam treba, predlažemo vam ovo, ali vi ste ti ti koji odlučujete
Možete videti i :
128mm FlaK 40 Zwilling – Walk Around

Iz NetMaquettes
Views : 6305