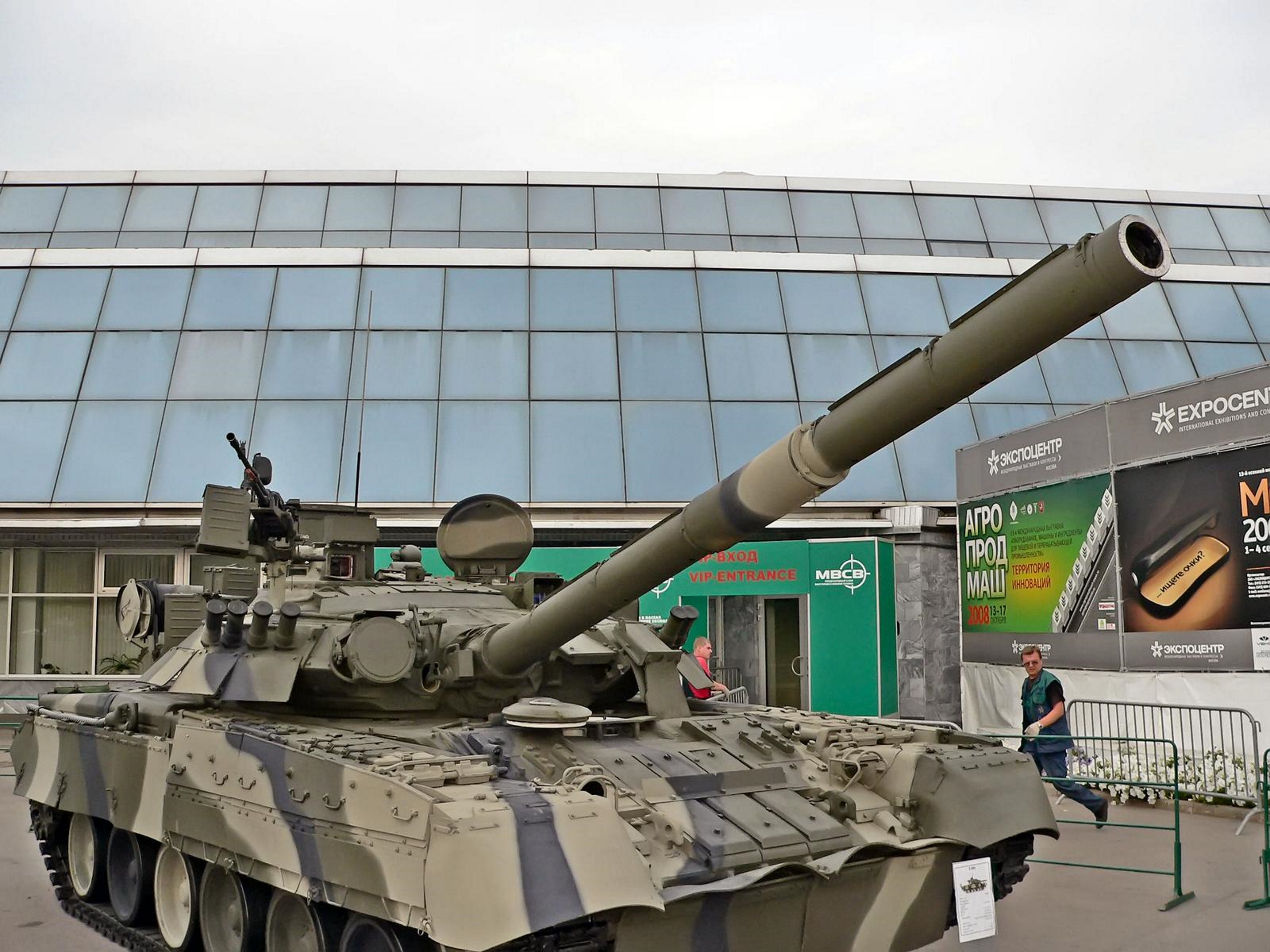 Tenk T-80

Zemlja
URSS
Tip
Glavni borbeni tenk
U službi
1976–present
Izgradio

5500+
Čaj T-80 is a main battle tank (MBT) designed and manufactured in the Soviet Union. When it entered service in 1976, it was the second MBT in the world to be equipped with a gas turbine engine after the Swedish Strv 103 and the first to use it as a primary propulsion engine. The T-80U was last produced in a factory in Omsk, Russia, while the T-80UD and further-developed T-84 continue to be produced in Ukraine. The T-80 and its variants are in service in Belarus, Cyprus, Egypt, Kazakhstan, Pakistan, Russia, South Korea, and Ukraine. The chief designer of the T-80 was the Soviet engineer Nikolay Popov.
Izvor: T-80 na Vikipediji
T-80B Walk Around
Fotograf
Nepoznato
Lokalizacija
Nepoznato
Fotografije
180
Wait, Searching T-80 photos for you…

T-80B Walk Around
Fotografi

A.Pulin, A.Tihonov

Lokaciju
Nepoznato
Fotografije
40
Srodni kompleti:
T-80B Walk Around
Fotograf
Vladimir Jakubov
Lokalizacija

"Stalin Line" Museum, Zaslavl

Fotografije
43
Pronađi komplete na eBay-u:
Pretraga na eBay-u
Tražimo ono što vam treba, predlažemo vam ovo, ali vi ste ti ti koji odlučujete
T-80U Walk Around
Fotograf
Юрий Пашолок
Lokalizacija
Nepoznato
Fotografije

340
...
Wait, Searching T-80 photos for you…

Views : 6743