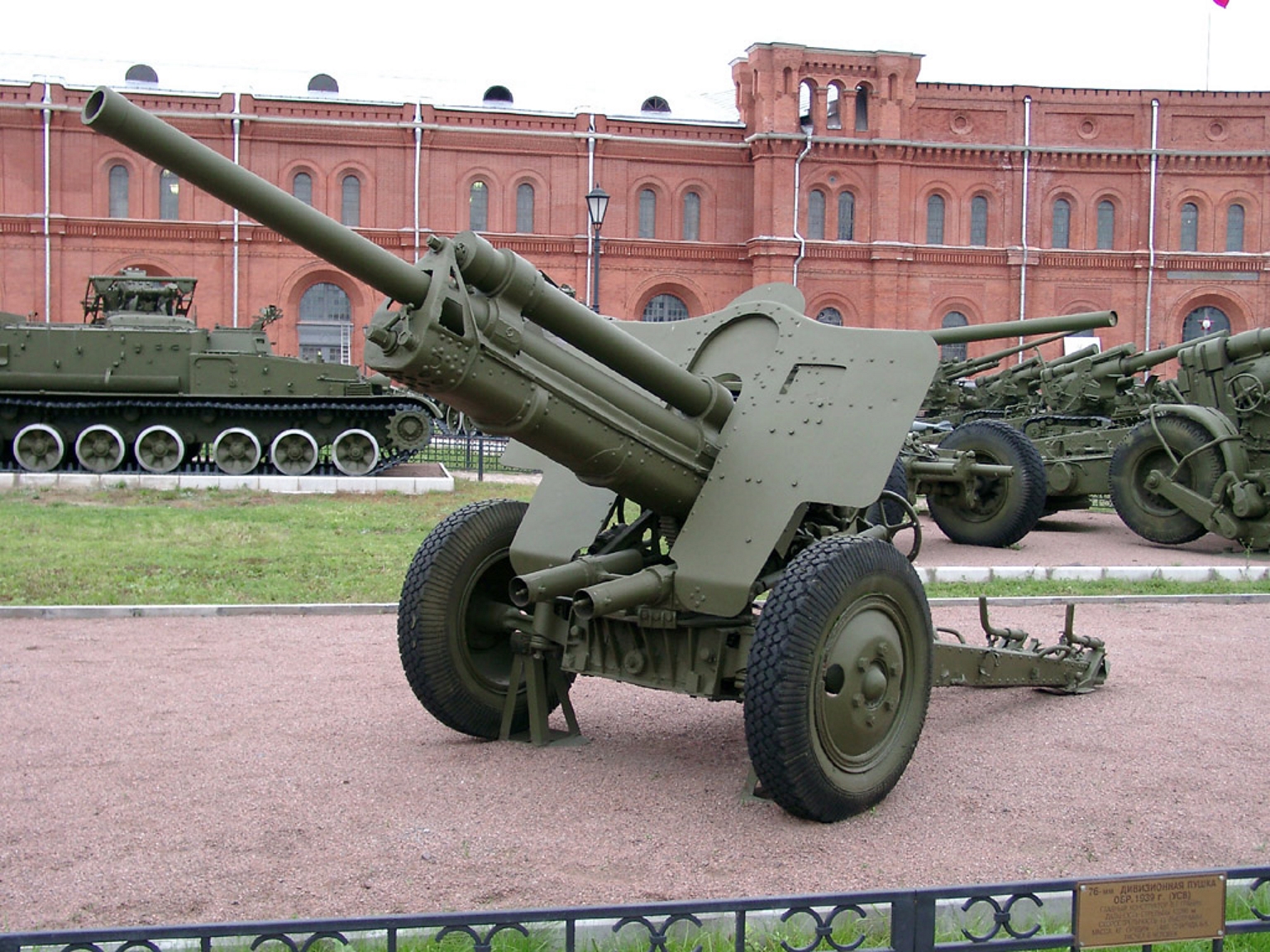 76 mm divisional gun M1939

Država
Sovjetska Zveza
Vrsta
Divizijski pištolo
Fotografija
Jurij Pasholok
Poiščite
Neznani
Opis
Album

21

fotografije sprehod okoli za "76 mm oddelčne pištolo M1939"
Galerija a 76 mm divisional gun M1939, The 76-mm divisional gun M1939 (F-22 USV or USV) (Russian: 76-мм дивизионная пушка обр. 1939 г. (Ф-22 УСВ or УСВ)) was a 76.2 mm cannon produced in the Soviet Union. It was adopted for Red Army service in 1939 and used extensively in World War II. The gun was designated as "divisional" – issued to batteries under the direct control of division headquarters. The F-22 USV was an intermediate model, coming between the F-22, which had limited anti-aircraft capability, and the simpler and cheaper ZiS-3, which eventually replaced it in production and service.
Wait, Searching 76 mm divisional gun M1939 photos for you…

Povezani sklopi:
Našli kompleti na eBay:
Iskanje na eBay
Iskati tisto, kar potrebujete, priporočamo, da to, vendar to je vas, ki se odločijo,
Vidite lahko tudi :
Views : 1014