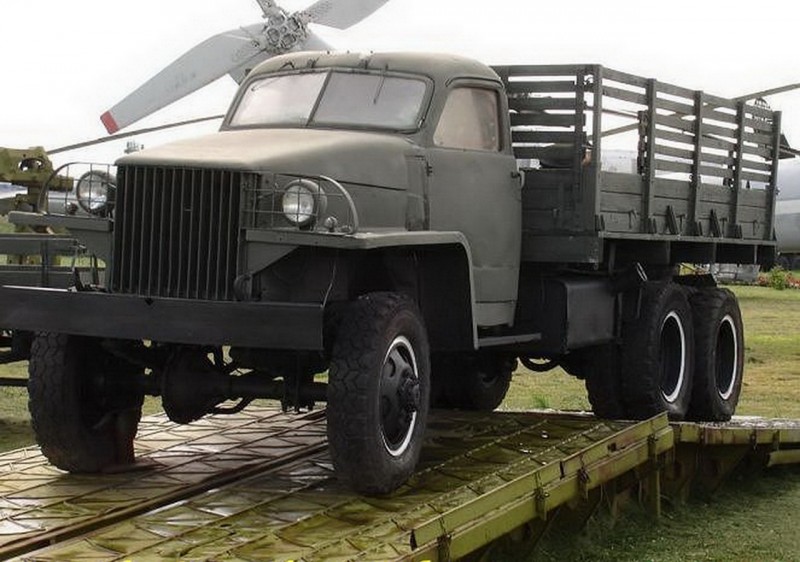 Studebaker US6

Country
USA
Type
Truck
Photo gallery on a Studebaker US6, which is Manufactured by Studebaker the Studebaker US6 ( M16A ) est un camion de classe 2,5t de la seconde Guerre mondiale. Sa production a commencée aux USA à partir de 1941 et s'est achevée en 1945 alors qu'elle a débutée en 1942 en URSS. Le US6 eu un Hercules du moteur à essence construits à six cylindres qui produit 94 chevaux (70 kW), avec une transmission à cinq vitesses, plus une à deux vitesses boîte de transfert . La production a été divisée entre GMC trucks produced for the us army, Studebaker Corporation producing 2.5-ton trucks for lend-lease , and International Harvester producing for the us navy and the Marines. Three major manufacturers have produced more than 900 000 trucks of 2.5 tons in all, in both 6×4 and 6×6 axle / wheel versions, with approximately 200,000 trucks Studebaker built in variations for thirteen years, including a dump truck and tractor models.
Source: Studebaker US6 on Wikipedia
Studebaker US6
Photographer
Unknow
Localisation
Unknow
Photos
36
Wait, Searching Studebaker US6 photos for you...

Related kits:
Studebaker US6 U4 WWII Army Truck
ICM
35514
1:35
Full kit
Clic for Search
Find kits on eBay:
Search on eBay
Search for what you need, We suggest this but it is you who decide
You can see also :
Views : 2904