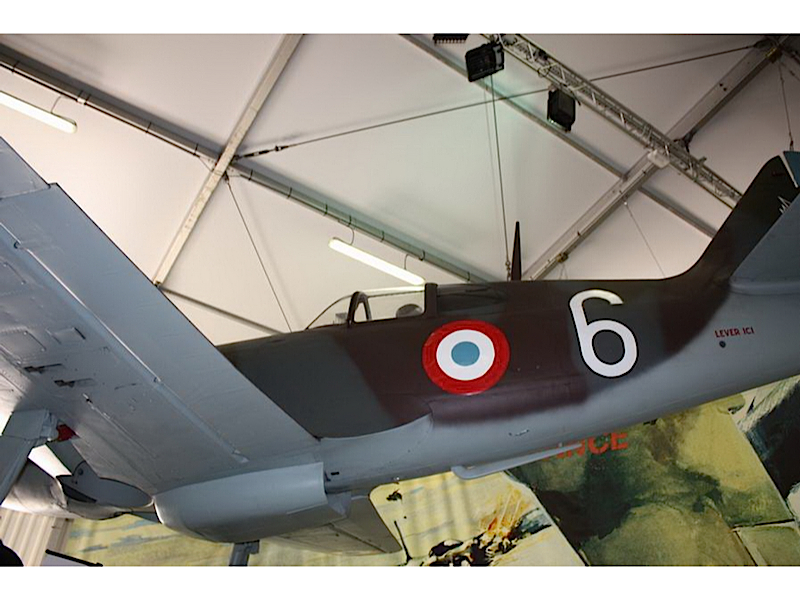 Dewoitine D520

Country
France
Type
Chasseur
Description

Album

47

photos walkaround of the hunter Dewoitine D520
The Dewoitine D. 520 fut le meilleur avion de chasse français de la Seconde Guerre mondiale. Conçu à partir de 1936 par Émile Dewoitine, pour répondre à un appel d'offres de l'Armée de l'Air française recherchant un chasseur succédant au Dewoitine D.510, et capable d'atteindre 520 km/h (…d'où son nom !), le projet sera mené à terme par la nouvelle Société nationale des constructions aéronautiques du Midi (issue de la nationalisation des ateliers Dewoitine). Trois prototypes furent construits : le premier, qui vola la première fois le 2 octobre 1938, équipé d'un Hispano-Suiza 12Y21 de 890 chevaux, ne parviendra pas à dépasser 480 km/h. Remotorisé par un 12Y29 et équipé d'une hélice à pas variable, suite à un accident, il atteindra alors, piloté par Léopold Galy, la vitesse de 825 km/h en piqué. Les deux autres suivirent au cours de 1939, équipés, eux, de leur armement, et en mars, 200 exemplaires furent commandés, suivis de 600, par la suite réduits à 510 supplémentaires en juin. En septembre, avec l'ouverture des hostilités, le total des commandes passa à 1280 et, en avril 1940, à 2250. Le D. 520 of series, whose first specimen was produced in November 1939 is equipped with an engine Hispano-Suiza 12Y45 of 935 horses and armed with 4 machine-guns MAC34 Mod39 in the wings, supplied with 675 blows, and of a gun of 20 mm Hs404 with 60 blows drawing through the axis from propeller.
Source: Dewoitine D520 on Wikipedia
Wait, Searching Dewoitine D520 photos for you...

Related kits:
Find kits on eBay:
Search on eBay
Search for what you need, We suggest this but it is you who decide
You can see also :
You can comment here :
Dewoitine D520 – WalkAround from u/PhilTheNet
Views : 5005