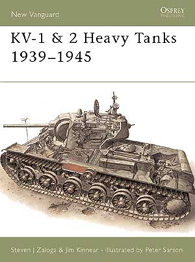 Osprey Publishing

Serie
New Vanguard
Ref
17
A book signed by Osprey Publishing the «KV-1 & 2 Heavy Tanks 1939–45 – NEW VANGUARD 17»
Named after Klimenti Voroshilov, the People's Commissar for Defence, the KVs proved a nasty surprise for German tank crews during the early days of Operation Barbarossa. Although slow, they were extremely heavily armoured. This volume examines the transition from multi-turreted tanks to heavy single-turret vehicles, consisting of the KV-1 and 2, and the increased favour given to the heavy single-turret after the Germans began to develop ammunition capable of penetrating even the thickest armour, whilst detailing the design, development and operational history of the Soviet Union's monstrous KV series of tanks.
Source: Osprey Publishing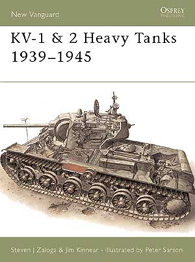 Wait, Searching NEW VANGUARD 17 for you…

Find kits on eBay:
Search on eBay
Search for what you need, We suggest this but it is you who decide
[ae_affiliate_byphil keyword="Tanks KV"] ...
Related kits:
Views : 612