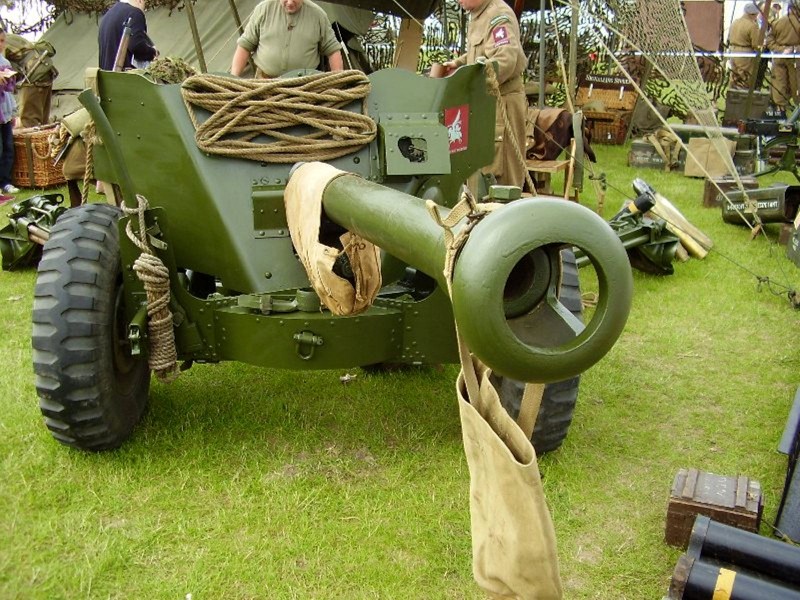 Ordnance QF 6-punds

Land
STORBRITANNIA
Type
Anti-tank pistol krigen
Perioden
2. verdenskrig
Emnet

Album av

36

bilder av en pistol Ordnance QF 6-punds
Photo gallery of a Ordnance QF 6-pounder.
Den Ordnance Rask Avfyring 6-punds 7 cwt, or just 6 pounder, was a British 57 mm gun, their primary anti-tank gun during the middle of World War II, as well as the main armament for a number of armoured fighting vehicles. It was first used in North Africa in April 1942, and quickly replaced the 2 pounder in the anti-tank role, allowing the 25 pounder to revert to its intended artillery role. The United States Army also adopted the 6 pdr as their primary anti-tank gun under the designation 57 mm Gun M1.
Kilde: Wikipedia
Wait, Searching Ordnance QF 6-pounder for you…

Relaterte kits:
Finn sett på eBay:
Søk på eBay
Søk etter hva du trenger, Vi foreslår dette, men det er du som bestemmer
Du kan se også :
Views : 4092