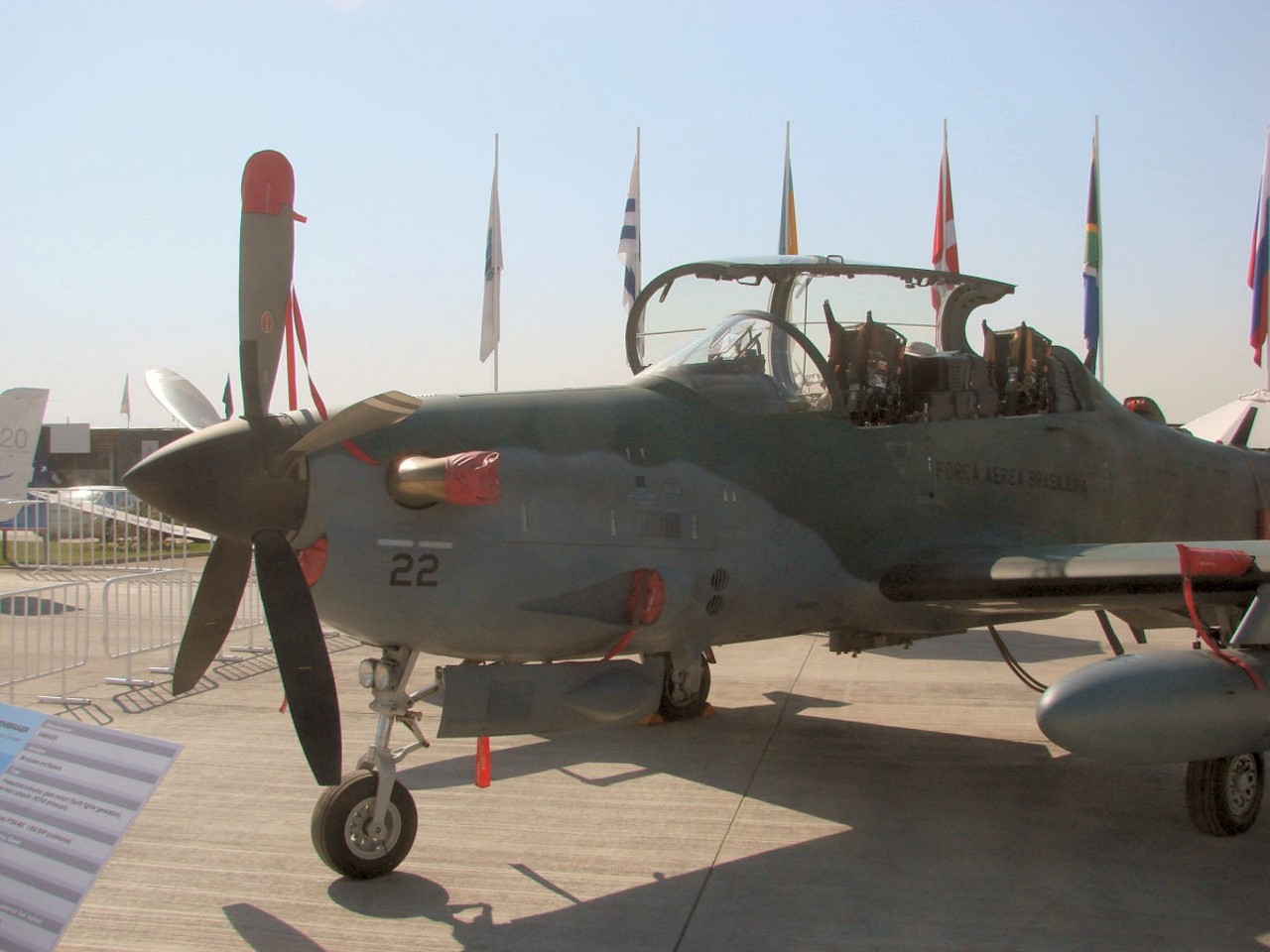 Embraer EMB 314 Super Tucano

Land
Brasil
Rolle
Angrep og motangrep-opprøret fly
Første flight

2 June 1999

Bygget

245+
Den Embraer EMB 314 Super Tucano, also named ALX or A-29, is a Brazilian turboprop light attack aircraft designed and built by Embraer as a development of the Embraer EMB 312 Tucano. The A-29 Super Tucano carries a wide variety of weapons, including precision-guided munitions, and was designed to be a low-cost system operated in low-threat environments. In addition to its manufacture in Brazil, Embraer has set up a production line in the United States in conjunction with Sierra Nevada Corporation for the A-29's many export customers.
Kilde:

Embraer EMB 314 Super Tucano on Wikipedia
A-29 Super Tucano Walk Around
Fotograf
Michael Benolkin
Lokalisering
Ukjent
Bilder
16
Wait, Searching A-29 Super Tucano for you…

Relaterte kits:
Finn sett på eBay:
Søk på eBay
Søk etter hva du trenger, Vi foreslår dette, men det er du som bestemmer
Du kan se også :
Du kan kommentere her :
EmSuper Tucanobraer EMB 314 fra r/NetMaquettes
Views : 362