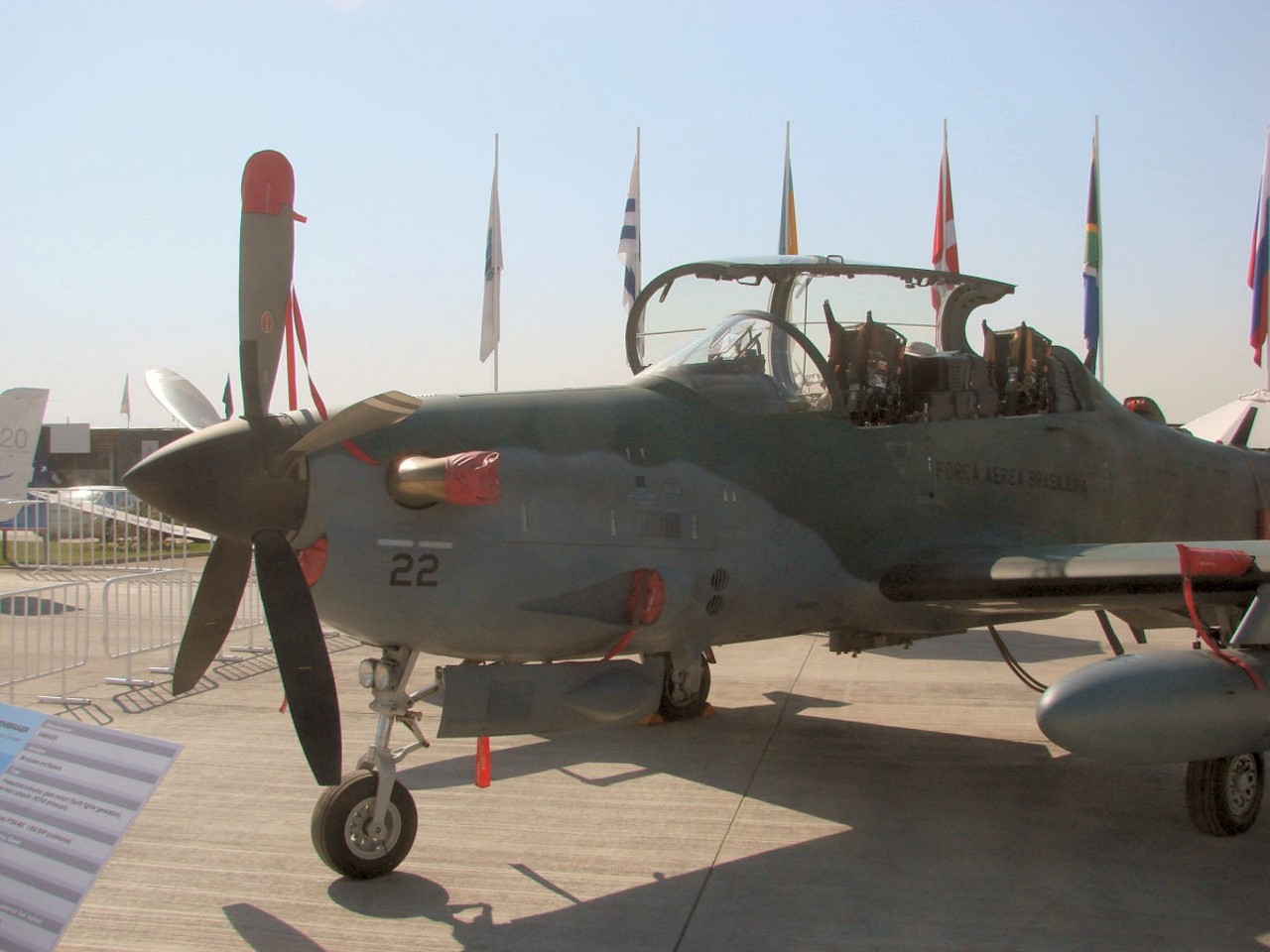 Embraer EMB 314 Super Tucano

Zemlja

Brazil

Ulogu

Attack and counter-insurgency aircraft

Prvi let

2 June 1999

Izgradio

245+
The Embraer EMB 314 Super Tucano, also named ALX or A-29, is a Brazilian turboprop light attack aircraft designed and built by Embraer as a development of the Embraer EMB 312 Tucano. The A-29 Super Tucano carries a wide variety of weapons, including precision-guided munitions, and was designed to be a low-cost system operated in low-threat environments. In addition to its manufacture in Brazil, Embraer has set up a production line in the United States in conjunction with Sierra Nevada Corporation for the A-29's many export customers.
Izvor:

Embraer EMB 314 Super Tucano on Wikipedia
A-29 Super Tucano Walk Around
Fotograf
Majkl Benolkin
Lokalizacija
Nepoznato
Fotografije
16
Wait, Searching A-29 Super Tucano for you…

Srodni kompleti:
Pronađi komplete na eBay-u:
Pretraga na eBay-u
Tražimo ono što vam treba, predlažemo vam ovo, ali vi ste ti ti koji odlučujete
Možete videti i :
Možete komentarisati ovde :
EmSuper Tucanobraer EMB 314

Iz r/NetMaquettes
Views : 507