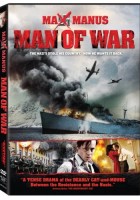 Max Manus: Man of War
Joachim Ronning, Espen Sandberg
Soort :
Probleem :
28/06/2011
Studio :
Music Box Films Home Entertainment
Duur :
113
Talen :
Norwegian
Taal :
in
Ondertitels :
Engels
Schijven :
1
Media :
DVD
Foto Formaat :
Breedbeeld
Video Formaat :
NTSC
Geluid :
Dolby
Regio :
1
UPC :
00
73621121195
Acteurs :
Aksel Hennie, Agnes Kittelsen
Samenvatting :
Max Manus: Man of War is an explosive, adrenaline-pumping thrill ride and the true story of one man's heroic actions in the line of duty. Max Manus is a Norwegian resistance fighter involved in liberating his country from the occupying Nazi forces. His ability to carry out sabotage attacks on the Germans with pinpoint precision earns him the reputation as on of Norway's elite. Despite his numerous triumphs on the battlefront, Manus struggles to come to terms with the loss of his comrade's lives and the futility of war. Based on true events, this film's moving storyline and stunning visuals brings to life this epic chapter in World War II history.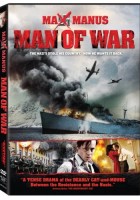 "A Tense Drama of the Deadly Cat and Mouse Between the Resistance and The Nazi's" –Anthony Quinn, The Independent (UK) "A Rousing, Epic, Blockbuster" –Alissa Simon, Variety "An Absorbing, Sweaty-Palmed Thriller" –Richard Jordan, Total Film