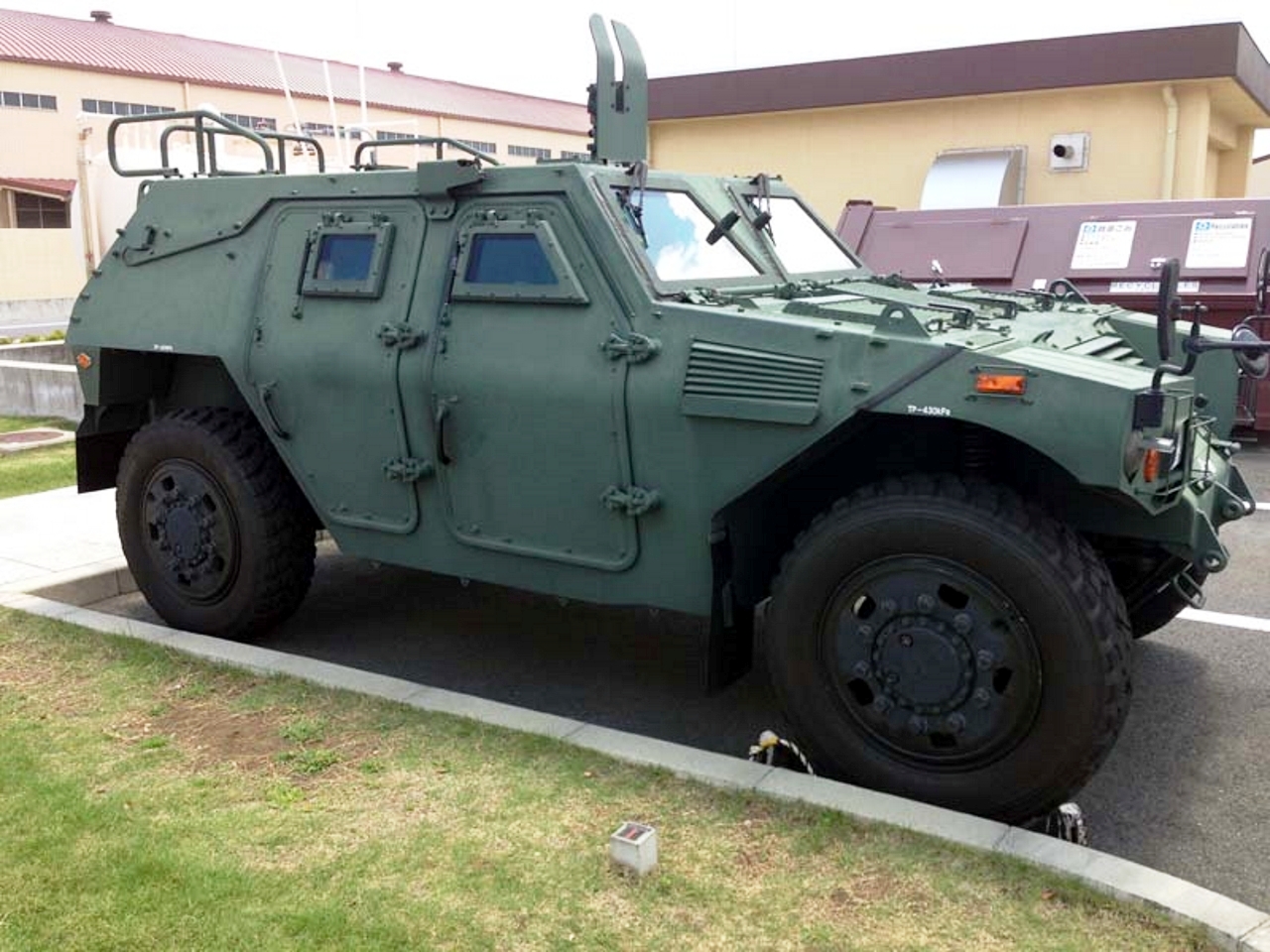 Komatsu LAV

Paese
Giappone
Ruolo
Auto scout corazzata
Prodotto
1997-2019
Costruito
1937
Le Komatsu · light armored vehicle is a Japanese military vehicle first produced in 2002. Currently used exclusively by the Japan Self-Defense Force (JSDF), it has seen use in the Iraq War. It is built by Komatsu Ltd. Defense Systems Division in Komatsu, Ishikawa, Japan. Komatsu's factory designator for the vehicle is KU50W. The exterior resembles the Panhard VBL, used by the French army, but the LAV has 4 doors and a large cabin for carrying soldiers. The LAV can also be transported by air in vehicles like the CH-47J and the C-130H.
fonte: Komatsu LAV su Wikipedia
Komatsu LAV (Light Armored Vehicle) Walk Around
Fotografi
Mark Clanton
Localizzazione
Inconsapevole
Foto
35
Aspetta, alla ricerca di GTK Boxer per te ...

Kit correlati:
Trova kit su eBay:
Cerca su eBay
Cerca ciò di cui hai bisogno, Ti suggeriamo questo ma sei tu che decidi
...
Per saperne di più:
The Komatsu LAV is a light armored vehicle that was developed by Komatsu in Japan in the 1990s. It is based on a modified Toyota Mega Cruiser chassis and has a 4×4 wheel configuration. The vehicle is used by the Japan Ground Self Defense Forces (JGSDF) for reconnaissance, patrol and transport missions. The Komatsu LAV can carry four crew members and is equipped with a roof-mounted machine gun that can be either a Sumitomo M249 LMG or a Sumitomo M2HB 12.7mm machine gun.
The vehicle has a welded steel armor construction that provides protection against small arms fire and shrapnel. The Komatsu LAV has a length of 4.4 meters, a width of 2.04 meters and a height of 1.85 meters. It weighs 4,500 kilograms and has a maximum speed of 100 kilometers per hour. The vehicle has an operational range of 500 kilometers and can be airlifted by CH-47J or C-130H aircraft. The Komatsu LAV was introduced in service with the JGSDF in 2002 and was deployed in the Iraq War in 2004.
Visualizzazioni : 232