Ref
Z01
Type
Japanese Navy battleship
Scale
1/450
Topic

Japanese Navy battleship Yamato
A news 2013 of the brand Hasegawa the kit : Japanese Navy battleship Yamato – Hasegawa Z01.
One of the largest, heaviest battleships ever constructed, the Yamato displaced a whopping 72,800 tons at full load. She was armed with nine 46 cm (18 in) main guns, which is the largest caliber artillery ever recorded for any warship. Surprisingly, the only time the Yamato ever fired her guns was during the Battle of Leyte Gulf in October 1944. Today, her legacy lives on at the Yamato Museum, which opened in 2005 to educate visitors about Japan's rich naval history. Kit features a waterline hull and anti-aircraft guns.
Source: Yamato on HasegawaUsa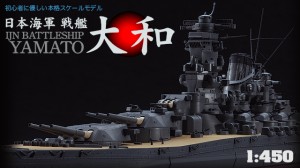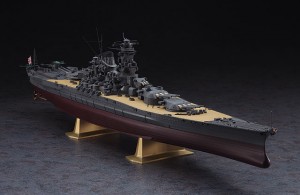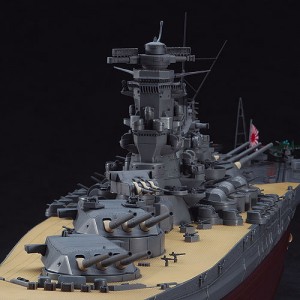 Wait, Searching Hasegawa Z01 for you…

Related kits:
Wait, Searching Yamato battleship for you…

Find kits on eBay:
Search on eBay
Search for what you need, We suggest this but it is you who decide
You can see also :
Views : 1459