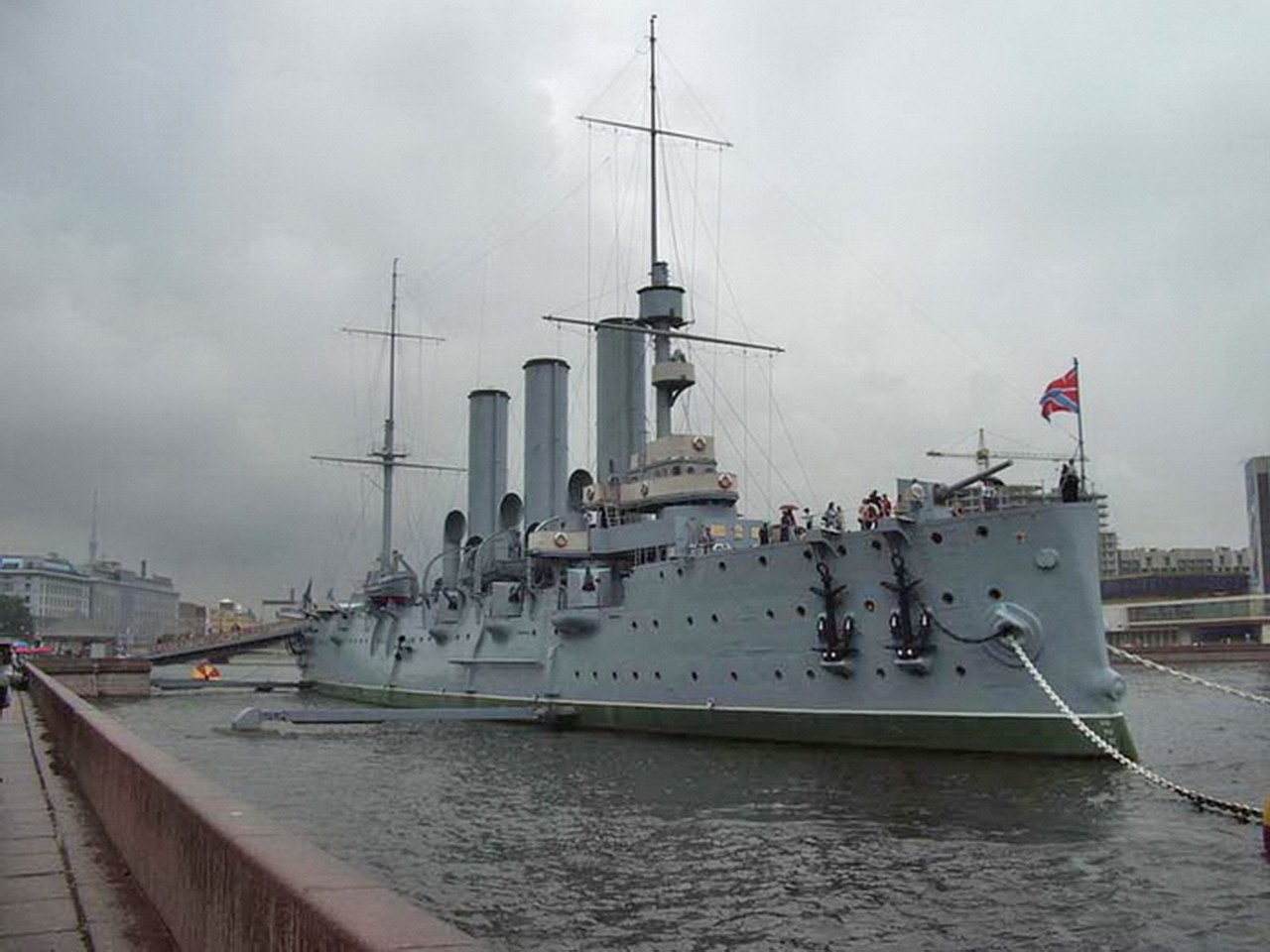 Russian cruiser Aurora

País
Unión Soviética
Clase y tipo

Pallada-class protected cruiser

Lanzado

11 May 1900
Aurora (Russian: Авро́ра, tr. Avrora, IPA: [ɐˈvrorə]) is a 1900 Russian protected cruiser, currently preserved as a museum ship in Saint Petersburg. Aurora was one of three Pallada-class cruisers, built in Saint Petersburg for service in the Pacific. All three ships of this class served during the Russo-Japanese War. Aurora survived the Battle of Tsushima and was interned under US protection in the Philippines, and eventually returned to the Baltic Fleet. The second ship, Pallada, was sunk by the Japanese at Port Arthur in 1904. The third ship, Diana, was interned in Saigon after the Battle of the Yellow Sea. One of the first incidents of the October Revolution in Russia took place on the cruiser Aurora, which reportedly fired the first shot, signalling the beginning of the attack on the Winter Palace.
Fuente:

Russian cruiser Aurora on Wikipedia
Russian Protected Cruiser Avrora Walk Around
Fotógrafo
Vladimir Yakubov
Ubicación
Unknow
Fotos
54
Wait, Searching Cruiser Aurora for you…

Relacionados con los kits:
Encontrar kits en eBay:
Búsqueda en eBay
La búsqueda de lo que necesita, sugerimos que este, pero es usted quien decide
Se puede ver también :
Find items about "Russian Navy" on AliExpresS :
Vistas : 160