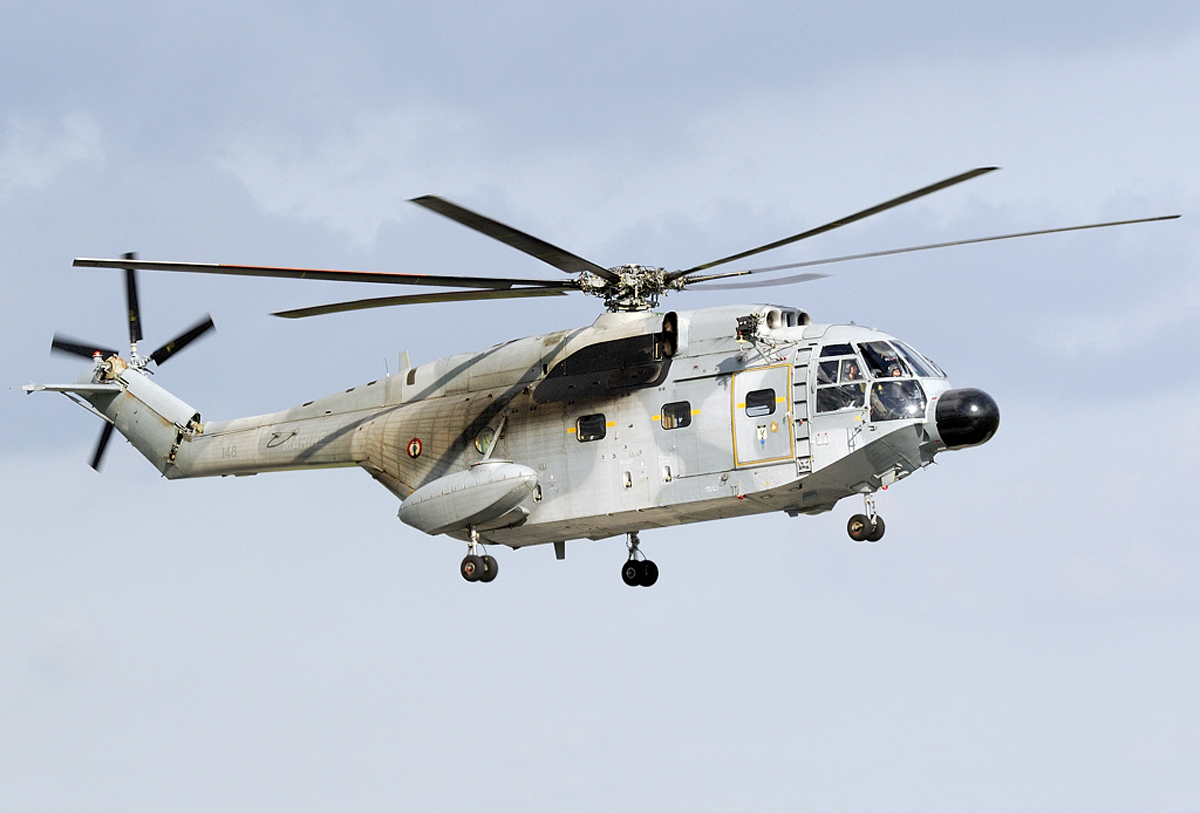 Aérospatiale SA 321 Super Frelon

País
Francia
Papel
Helicóptero de transporte
Producido

1962–1981

Construido
110
The Aérospatiale (formerly Sud Aviation) SA 321 Super Frelon ("Super Hornet") is a three-engined heavy transport helicopter produced by aerospace manufacturer Sud Aviation of France. It held the distinction of being the most powerful helicopter to be built in Europe at one point, as well as being the world's fastest helicopter.
SA.321 Super Frelon
Fotógrafos
Unknow
Localización
Unknow
Fotos
100
Wait, Searching Aérospatiale SA 321 Super Frelon photos for you…

Kits relacionados:
Encuentra kits en eBay:
Buscar en eBay
Busque lo que necesita, Le sugerimos esto, pero son ustedes los que deciden
...
Más información:
The Aérospatiale SA 321 Super Frelon is a three-engine helicopter that was designed and built by Sud Aviation, later renamed Aérospatiale, in France. It was developed from the SE.3200 Frelon, which did not enter production due to changing customer requirements. The Super Frelon was the most powerful and fastest helicopter in Europe when it first flew in 1962, reaching a speed record of 350 km/h in 1963. It was mainly used for transport and anti-submarine warfare missions by various military operators, such as the French Navy, the People's Liberation Army Air Force, the South African Air Force and the Iraqi Air Force. The Super Frelon was also produced under license in China as the Harbin Z-8, which is still in service today. A modernized version of the Z-8, called the Avicopter AC313, made its maiden flight in 2010.
Vistas : 42