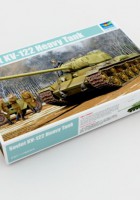 Ref
01570
Geben
Model kit
Skala
1/35
Thema

Soviet KV-122 Heavy Tank
Ein Modell der Marke Trumpeter das kit: Soviet KV-122 Heavy Tank – Trumpeter 01570.
Features : The kit consists of over 440 parts -the kit w/refined detail -multi-slide moulded lower hull -192 individual tracks links -Photo Etched Parts included
Der KV-13-Programm der KV-85 Prototyp angenommen wurde, für die Produktion des IS-1 heavy tank. Nachdem Tests mit den beiden 100-mm-und 122-mm-Geschütze, die D-25T 122 mm Kanone wurde ausgewählt als die Hauptbewaffnung des neuen Tanks, vor allem wegen Ihrer leichten Verfügbarkeit und die Wirkung seiner großen high-explosive shell, wenn die angreifenden deutschen Befestigungsanlagen. Der KV-122 ersetzt den KV-85, und begann die Massenproduktion als der IS-2 (Josef Stalin).
Source: Trumpeter
Warten Sie, Suchen Trumpeter 01570 für Sie...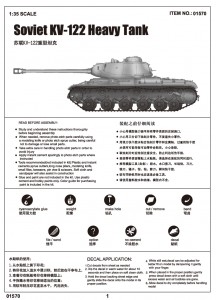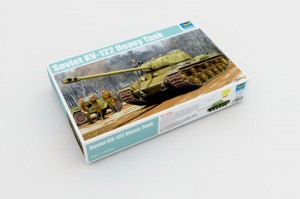 Warten Sie, Suche sowjetische KV-122 Heavy Tank für Sie...
You can see also :
Find items about "Soviet Heavy Tank" on AliExpress (c):
Aufrufe : 790
Find by:
kv-122
kv 122
tank is122
Tank KV-85
IS-2
tank is 122
tank KV 122
tank kv 1
IS122
tank KV-122
sovětský tank Kv1
1/35 KV122
kv 122 tank
IS 122
sovětske težke tanky
JS-2スターリン重戦車
KV-122 Trumpeter
sovětský těžký tank is
tank js2
tanky KV