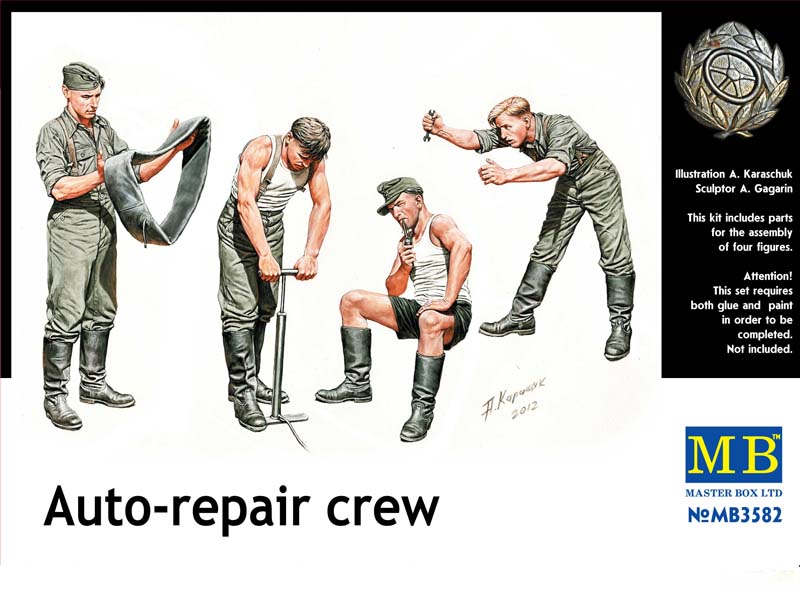 Master-Box

Ref

MB3582

Geben
Militärische miniaturen
Skala
1/35
Thema

Auto-Repair Crew
Ein Modell der Marke Master-Box das kit: Auto-Repair Crew – Master Box MB3582.
Inhalt : This kit is a new interpretation of old kit MB 3560 "German Motorcycle Repair Crew" so if you missed out the first time this can be used on a few different vehicles. Earlier this kit was released together with motorcycle, and correspondingly it was very expensive. As these figures were projected initially as universal and they are suited for any type of ground technique well and also in connection with that lately a lot of soft skin vehicles in 1/35 scale MasterBox have released these figures separately in a new box that make them available at a great price and suitable for dioramas with any type of automobile or armour technique.
Wait, Searching Master Box MB3582 for you…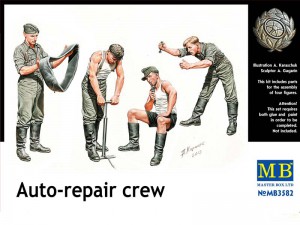 Wait, Searching Auto-Repair Crew for you…

[AFG_gallery id='1426′]
Verwandte kits:
Finden kits auf eBay:
Suche auf eBay
Suche für das, was Sie benötigen, Wir empfehlen dies, aber es ist Ihr, die entscheiden
Sie können siehe auch :
Ansichten : 693