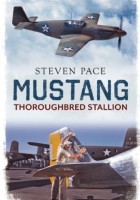 Mustang: Vollblut-Hengst
Steven Pace
Genre : Geschichte
Themen :
Geschichte, Militär, Luftfahrt
Problem :
31/12/2012
Editor :
Verlag :
Fonthill Media
Format :
Hardcover
Seiten :
320
Sprache :
de
Abmessungen :
10.83 x 8.46 x 0,71 in
ISBN-10 :
9781781550519
ASIN :
1781550514
The definitive book on the Mustang, the main US fighter plane in World War II. Many of the images in the book have never been published before and it includes numerous first-hand accounts of the Mustang in battle. Steven Pace is a leading aviation historian based in the United States.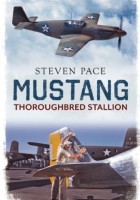 Über den Autor
Steve Pace ist eine veröffentlichte Geschichte der Luftfahrt Schriftsteller/Historiker und einen ehemaligen Redakteur der Wings und Airpower Magazine. Tempo wurde das schreiben an der Geschichte der Luftfahrt seit mehr als 33 Jahren und war ein ehemaliger Mitarbeiter der Boeing Airplane Company, der gearbeitet hat, auf die 707 und 737 Produktionslinien im Werk 3 in Renton, Washington, USA. Tempo ist jetzt der Redakteur der Flug Journal-Magazin.
Find by:
bxekdvttw
StevenPace-Mustang:ThoroughbredStallion-zh