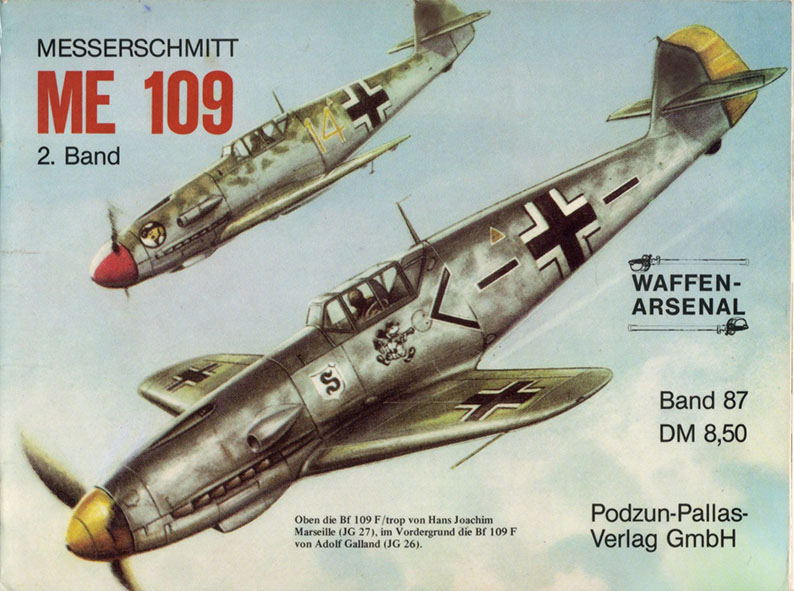 Waffen Arsenal

Series
Waffen Arsenal
Sujet

Messerschmitt Me 109

Réf
087
Signed documentation Waffen Arsenal the magazine "Messerschmitt Me 109 - Waffen Arsenal 087" .
The Messerschmitt Bf 109 is a Single-engine German single-engine fighter designed in the 1930s by German engineer Willy Messerschmitt in response to a tender from the Reichsluftfahrtministerium (RLM) for the design of a modern fighter to equip the fledgling Luftwaffe. Around the most powerful engine available, a Junkers Jumo 210 12-cylinder inverted V, Messerschmitt designed the thinnest possible airframe, using very innovative techniques he had developed for the Bf 108 light aircraft. The prototype Bf 109, superior to its competitors, was ultimately chosen, despite the enmity of the Minister of the Air, Erhard Milch, towards Messerschmitt.
Source: Messerschmitt Bf109 on Wikipedia
Wait, Searching Waffen Arsenal 087 for you...

Wait, Searching Messerschmitt Me 109 for you...

Views : 1155