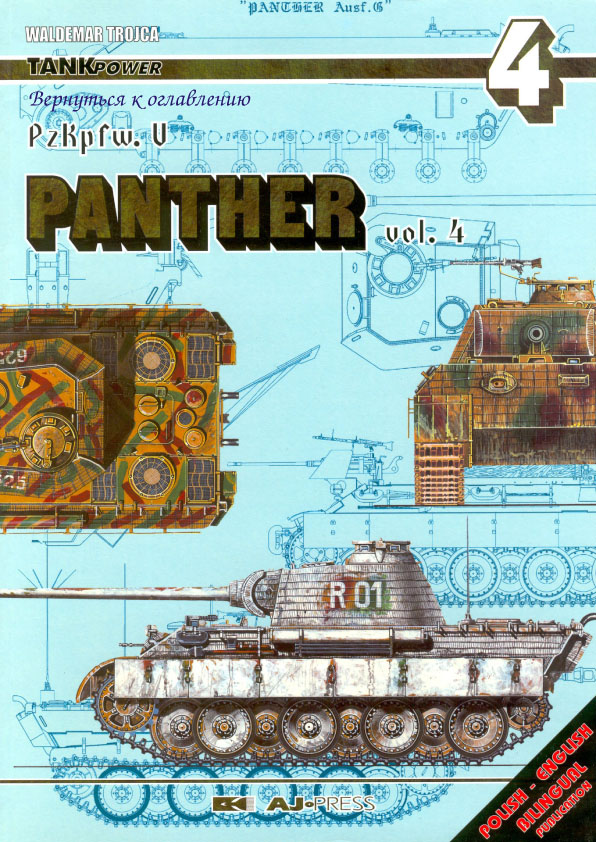 Series
TankPower
Title

PzKpfw V Panther vol. 4

Réf
04
Description

The tank Panzer V – Panther volume 4
The SdKfz 171 Panzer V Panther was a medium tank used by the German army during the Second world War, from July 1943 during the battle of kursk, until may 8, 1945. The Panther designed to counter the tank T-34 soviet, and to replace the panzer III and IV, its canon Rheinmetall 7, 5 cm KwK 42 L/70 fired projectiles piercing at a speed of 940 m/s, and 1 120 m/s with Panzergranate 40/42 tipped tungsten, capable of punching 106 mm of armour at 2,000 meters, superior performance to the barrel 8,8 cm KwK 36 L/56 of the Tiger I.
Source: Panther sur Wikipedia
Wait, Searching TankPower 04 for you...

Find kits on eBay:
Search on eBay
Search for what you need, We suggest this but it is you who decide
Find items about "PzKpfw V" on AliExpresS (c):
You can see also :
Related kits:
Views : 358