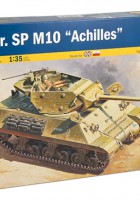 Ref

6485

Typ
Modell kit
Skala
1/35
Ämne

M10 Achilles Tank Destroyer
Ett kit från märket ITALERI the kit "M10 Achilles Tank Destroyer – ITALERI 6485".
Den Amerikanska M10 tank destroyer armed forces was provided by a British aid program to support the war effort against Germany. Its main armament was considered unsuitable Dagi British replaced it with the gun already used on the Sherman Firefly. The 'M-10 had its baptism of fire in Normandy and later in Italy. It was not only used by the British military, departments Poles, South Africans and New Zealanders.
Wait, Searching ITALERI 6485 for you…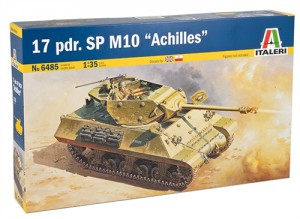 Wait, Searching M10 Achilles Tank Destroyer for you…
Du kan också se :
Find items about "Tank Achilles" on AliExpress (c):
Visningar : 715
Hitta genom att:
yhs-1
m10 tank destroyer
アカデミー 1/35 m10
アカデミーm10
италери сау ахиллес
танк дестроер achilles 2c
cacciacarri m10 immagini
масштабные модели italeri
Model tanks 1 35 m10 wolverine
m-10 tank
Italeri - M10 Achilles tank destroyer
foto cacciacarri m10
eskadrinis minininkas foto
destroyer français
cazacarros m10
carro armato achilles
aquiles m10
achilles tank scale model
m10タンク動画
1/35 アキレス