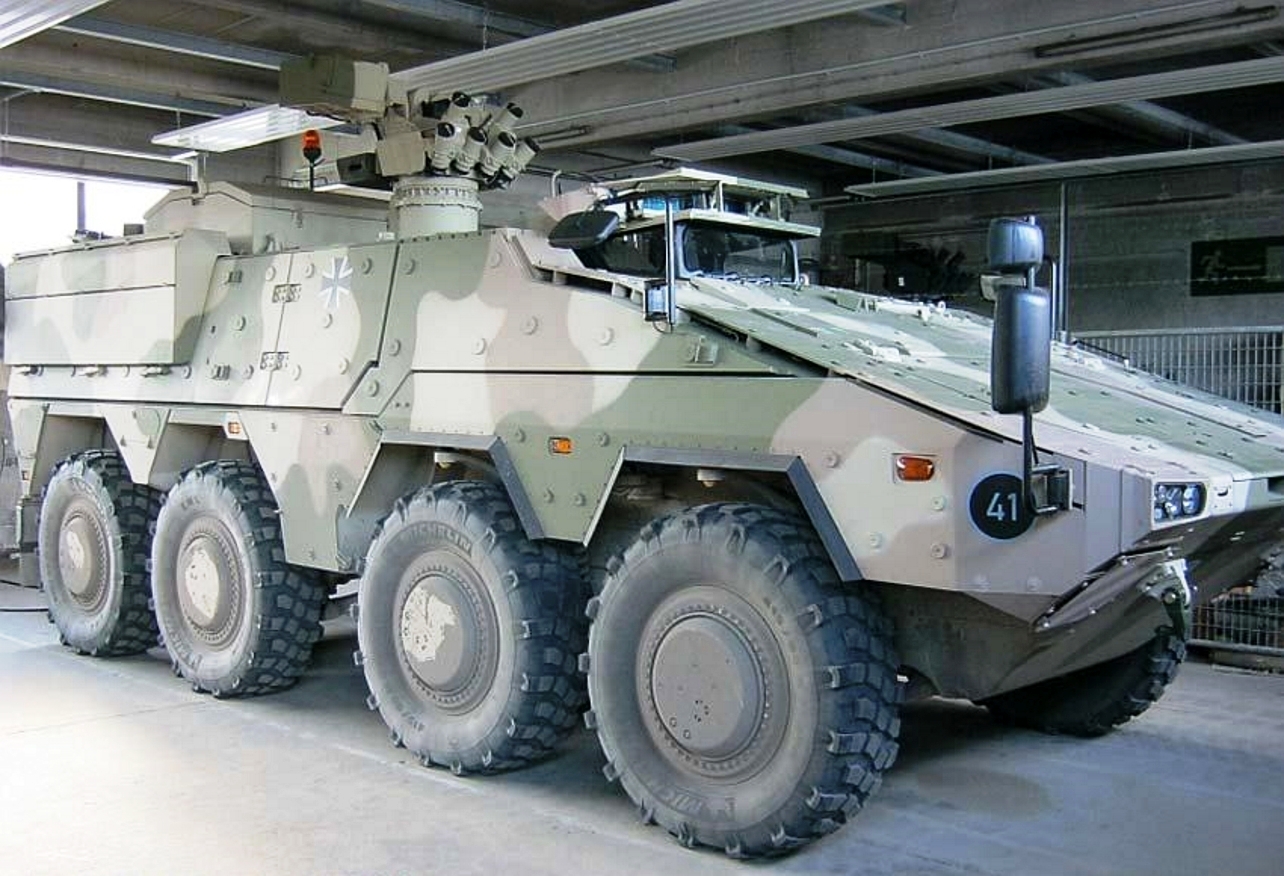 Boxer

Zemlja
Nemačka + Holandija
Ulogu
Multirol oklopno borbeno vozilo
Proizvodi
2009–present
Izgradio
539+
The Bokser je višestruko oklopno borbeno vozilo koje je osmislio međunarodni konzorcijum za obavljanje brojnih operacija korišćenjem modula misije koji se mogu instalirati. Vlade koje učestvuju u programu Bokser su se promenile kako se program razvijao. Boksersko vozilo proizvodi industrijska grupa ARTEC GmbH (tehnologija oklopnih vozila) a programom upravlja OCCAR (Organizacija za zajedničku saradnju naoružanja). Sedište ARTEC GmbH je u Minhenu; njene matične kompanije su Krauss-Maffei Wegmann GmbH i Rheinmetall Military Vehicles GmbH sa nemačke strane, i Rheinmetall Defence Nederland B.V. za Holandiju. Ukupno gledano, Rajnmetal ima 64 odsto udela u zajedničkom preduzeću.
Izvor: Bokser na Vikipediji
GTK Boxer A0 – Fuhrungsfahrzeug Walk Around
Fotografi
Nepoznato
Lokalizacija
Nepoznato
Fotografije
55
Wait, Searching GTK Boxer for you...

Srodni kompleti:
Pronađi komplete na eBay-u:
Pretraga na eBay-u
Tražimo ono što vam treba, predlažemo vam ovo, ali vi ste ti ti koji odlučujete
...
More info:
The Boxer is a multirole armoured fighting vehicle that was designed by an international consortium of Germany, the Netherlands, and the UK. It has a modular design that allows it to switch between different mission modules depending on the operational requirements. The Boxer can perform various roles such as troop transport, command and control, combat engineering, field ambulance, logistics and infantry fighting.
The Boxer has a high level of protection and mobility thanks to its composite armour and 8×8 wheel drive. It is powered by a diesel engine that can produce up to 805 hp and reach a maximum speed of 103 km/h. The Boxer can also be fitted with different weapons systems depending on the configuration, such as a 30 mm LANCE turret or a Cobra bridgelayer system.
The Boxer has been in service since 2011 and has been used by several countries including Germany, the Netherlands, Lithuania, Australia and the UK. The Boxer programme is managed by OCCAR (Organisation for Joint Armament Cooperation) and produced by ARTEC GmbH (armoured vehicle technology), a joint venture of Rheinmetall and Krauss-Maffei Wegmann.
Views : 762