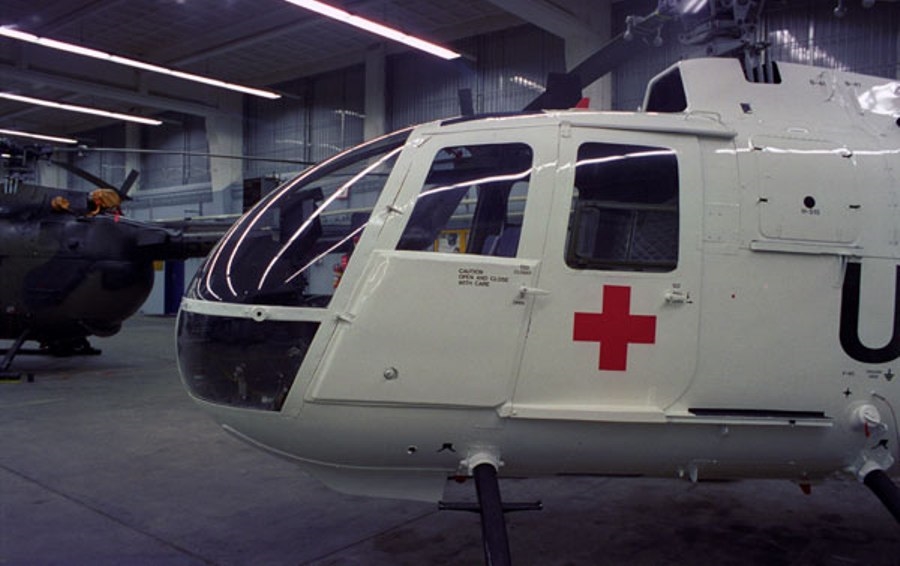 Bolkow Bo-105r

Zemlja
Nemačka
Ulogu
Laki komunalni helikopter
Proizvodi
1967–2001
Izgradio
1500+
Čaj Messerschmitt-Bölkow-Blohm Bo 105 je lagani, dvomotorni, višenamenski helikopter koji je razvio Bölkow iz Otobruna u Nemačkoj. On drži razliku u tome što je prvi laki dvomotorni helikopter na svetu, i prvi je rotorkraft koji bi mogao da izvodi aerobatičke manevre, kao što su obrnute petlje. Bo 105 odlikuje revolucionarni sistem rotora bez zavisnosti, u to vreme pionirska inovacija u helikopterima kada je uveden u službu 1970. Proizvodnja Bo 105 počela je u nedavno objedinjenom Meseršmitu-Bölkow-Blohm
Izvor: Bolkow Bo-105 na Wikiju
Bolkow Bo-105 Walk Around
Fotograf
F.Adriaansen
Lokalizacija
Nepoznato
Fotografije
92
Wait, Searching Bolkow Bo-105 photos for you...

Srodni kompleti:
Pronađi komplete na eBay-u:
Pretraga na eBay-u
Tražimo ono što vam treba, predlažemo vam ovo, ali vi ste ti ti koji odlučujete
...
Više informacija:
The Bolkow Bo-105 is a light, twin-engine, multi-purpose helicopter that was developed by the German company Bölkow in the 1960s. It was the first helicopter of its kind to feature a hingeless rotor system, which allowed it to perform aerobatic maneuvers such as inverted loops and rolls. The Bo-105 also had a spacious cabin that could accommodate various missions, such as air rescue, law enforcement, offshore transport, and anti-tank warfare. The Bo-105 was produced by several manufacturers, including MBB, Eurocopter, CASA, IPTN, and NAMC, and was operated by many countries around the world. The Bo-105 was retired from production in 2001 and was replaced by the Eurocopter EC135.
Views : 3146