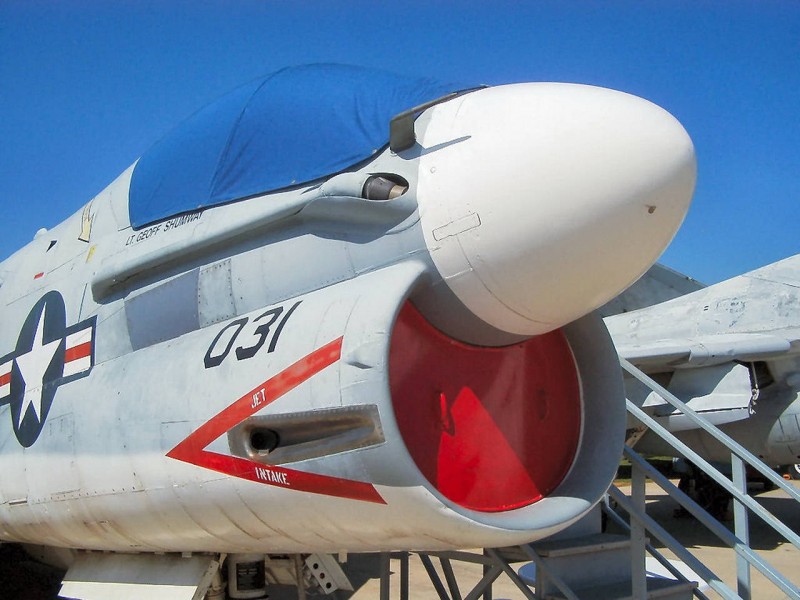 A-7B Corsair II

Zemlja
Sad
Ulogu

Subsonični laki napadački avioni

Prvi let

26 September 1965

Izgradio

1569
Photo gallery of a A-7B Corsair II, The Ling-Temco-Vought A-7 Corsair II is a carrier-capable subsonic light attack aircraft introduced to replace the Douglas A-4 Skyhawk. The A-7 airframe design was based on the successful supersonic Vought F-8 Crusader. It was one of the first combat aircraft to feature a head-up display (HUD), an inertial navigation system (INS), and a turbofan engine. The Corsair II initially entered service with the United States Navy during the Vietnam War. It was later adopted by the United States Air Force, including the Air National Guard, to replace the Douglas A-1 Skyraider, North American F-100 Super Sabre and Republic F-105 Thunderchief. The aircraft was also exported to Greece in the 1970s, and Portugal in the late 1980s.
Izvor: Vikipedija
A-7B Corsair II
Fotograf
Nepoznato
Lokalizacija
Nepoznato
Fotografije
48
Wait, Searching A-7B Corsair II photos for you…

Srodni kompleti:
A-7B Corsair II Walk Around
Fotograf
Bil Maloni
Lokalizacija
Nepoznato
Fotografije
35
Pronađi komplete na eBay-u:
Pretraga na eBay-u
Tražimo ono što vam treba, predlažemo vam ovo, ali vi ste ti ti koji odlučujete
A 7B Corsair II – aircraft – HD
...
Views : 4980