Sikorsky H-34 (S-58)

Državi
Zda
Vlogo
Vojaški helikopter
Prvi let
8. marec 1954
Zgrajena
2108
Fotogalerija Sikorsky H-34 (S-58), The Sikorsky H-34 (company designation S-58) is a piston-engined military helicopter originally designed by American aircraft manufacturer Sikorsky as an anti-submarine warfare (ASW) aircraft for the United States Navy. It has seen extended use when adapted to turbine power by the British licensee as the Westland Wessex and Sikorsky as the later S-58T. H-34s served, mostly as medium transports, on every continent with the armed forces of twenty-five countries. It saw combat in Algeria, the Dominican Republic, Nicaragua, and throughout Southeast Asia; other uses included saving flood victims, recovering astronauts, fighting fires, and carrying presidents. It was one of the last piston-powered helicopter designs before its replacement by turbine-powered types such as the UH-1 Huey and CH-46 Sea Knight. A total of 2,108 H-34s were manufactured between 1953 and 1970
Sikorsky H-34 (S-58)
Fotografi
Eugeny Dedigurov, Andrei Zinchuk
Lokalizacijo
Neznano
Fotografije
49
Počakajte, Iskanje Sikorsky H-34 (S-58) fotografije za vas ...

Kupite mi kavo
Sikorski UH-34D Seahorse Walk Around
Fotograf
Vladimir Jakubov
Lokalizacijo
USS Hornet Museum
Fotografije
51
Povezani kompleti:
H-34G.lll/UH-34J
Italeri
2712
1:48
Celoten komplet
Clic za iskanje
Sikorsky S-58 Walk Around
Fotograf
Unknow
Lokalizacijo
Muzej Militaire Luchtvaart, Soesterberg
Fotografije
61
Poiščite komplete na eBayu:
Iskanje na eBayu
Poiščite, kar potrebujete, predlagamo to, vendar ste vi tisti, ki se odločite
...
Več informacij:
The Sikorsky H-34 (S-58) was a piston-engined military helicopter that served with various branches of the United States armed forces, as well as other countries. It was designed by Sikorsky Aircraft Corporation as an anti-submarine warfare (ASW) aircraft for the United States Navy, and first flew in 1954. The H-34 had a distinctive nose-mounted radial engine, a tail-dragger landing gear, and a spacious cargo compartment that could accommodate up to 16 troops or eight stretchers.
The H-34 was also adapted to turbine power by the British licensee Westland Aircraft, who produced the Westland Wessex, and by Sikorsky itself, who developed the S-58T. The H-34 was used for various roles, including utility transport, search and rescue, VIP transport, and combat operations. It saw action in Algeria, the Dominican Republic, Nicaragua, and Southeast Asia, among other places. It was the last piston-engined helicopter to be operated by the United States Marine Corps, and was replaced by turbine-powered types such as the UH-1 Huey and CH-46 Sea Knight. A total of 2,108 H-34s were manufactured between 1953 and 1970.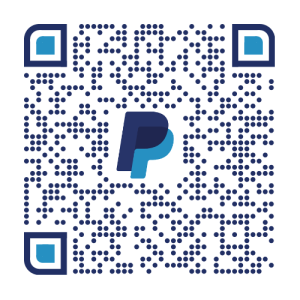 Views : 6603