Jeep LRDG

Država
ZDA
Vrsta

4×4 utility truck

Proizvaja

1941-1945

Število zgrajena

359489(MB) + 277896(GPW)
V Willys MB (commonly known as a Jeep or jeep, formally as the U.S. Army Truck, 1/4 ton, 4×4) and the Ford GPW are four-wheel drive utility vehicles that were manufactured during World War II. Produced from 1941 to 1945, it evolved post-war into the civilian Jeep CJ, and inspired both an entire category of recreational 4WDs and several generations of military light utility vehicles.
V
Long Range Desert Group
(LRDG) was a reconnaissance and raiding unit of the British Army during the Second World War.
Wait, Searching Jeep LRDG photos for you…

LRDG Jeep Walk Around

Fotograf
Vladimir Yakubov
Lokalizacija
MVCC Camp Delta
Fotografije

59
Wait, Searching Jeep LRDG for you…

Povezani sklopi: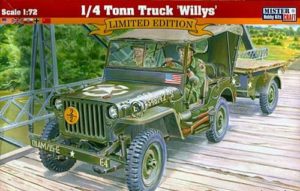 Clic za Iskanje
Našli kompleti na eBay:
Iskanje na eBay
Iskati tisto, kar potrebujete, priporočamo, da to, vendar to je vas, ki se odločijo,
Vidite lahko tudi :
Views : 1295