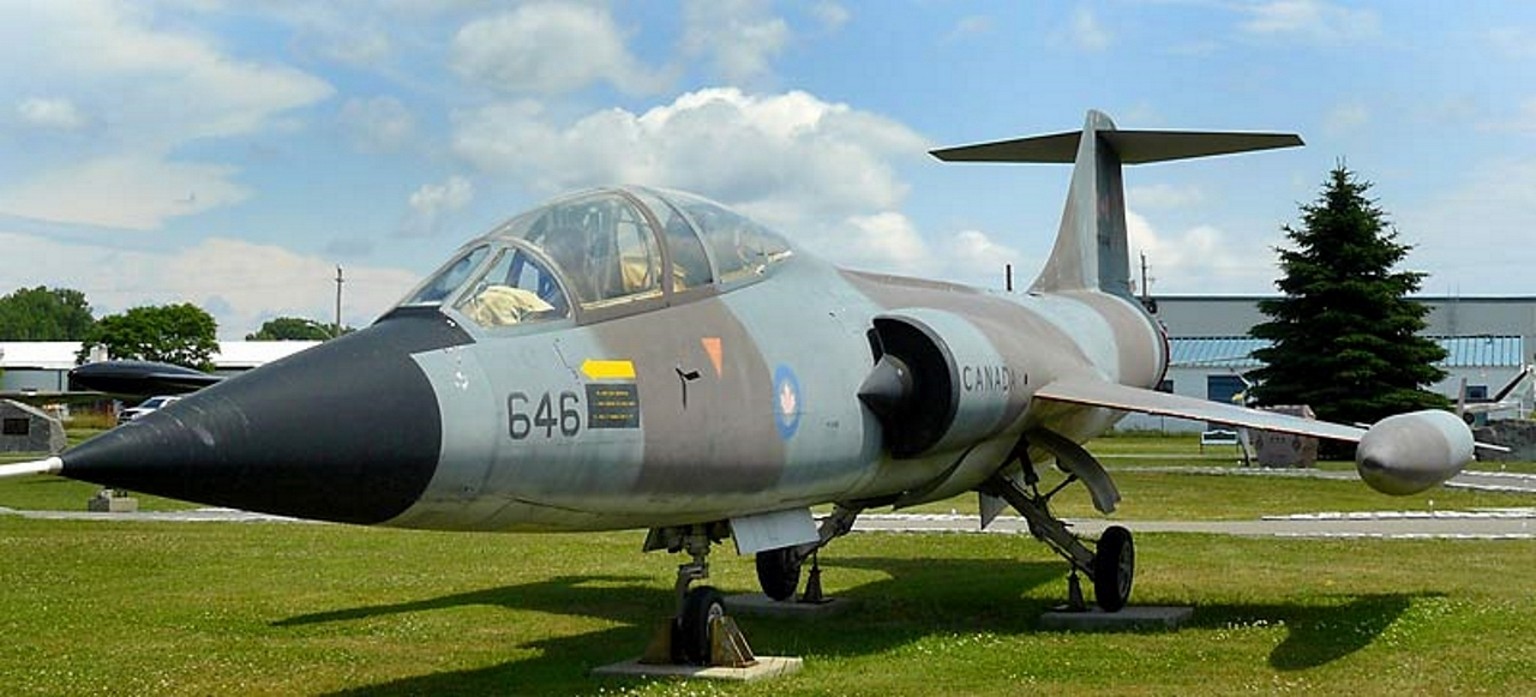 Canadair CF-104 Starfighter

Država
Kanada
Vlogo

Interceptor aircraft, Fighter-bomber

Prvi polet

26 May 1961

Zgrajena
200
V Canadair CF-104 Starfighter (CF-111, CL-90) was a modified version of the Lockheed F-104 Starfighter supersonic fighter aircraft built in Canada by Canadair under licence. It was primarily used as a ground attack aircraft, despite being designed as an interceptor. It served with the Royal Canadian Air Force (RCAF) and later the Canadian Armed Forces (CAF) until it was replaced by the McDonnell Douglas CF-18 Hornet.
Vir:

Canadair CF-104 Starfighter iz Wikipedije
Wait, Searching Canadair CF-104 Starfighter…

Canadair CF-104D Starfighter Walk Around
Photographer
Bill Maloney
Localisation
RCAF Royal Canadian Air Force Museum
Photos
17
Wait, Searching Canadair CF-104 Starfighter for you…

Našli kompleti na eBay:
Iskanje na eBay
Iskati tisto, kar potrebujete, priporočamo, da to, vendar to je vas, ki se odločijo,
Vidite lahko tudi :
Povezani sklopi:
Canadair CF-104 Starfighter iz r/NetMaquettes
Ogledov : 10