Réf
0

2673

Vrsta
Model
Echelle
1/48
Sujet

SBD-5 Dauntless
Une maquette de chez ITALERI le kit "SBD-5 Dauntless – ITALERI 02673".
V Douglas SBD Dauntless was the bomber boarded dell'USNavy standards in the early years of World War II. It was produced in nearly 6,000 specimens of six major versions, and participated in beginning operations in the Pacific
Vir: SBD-5 Dauntless na Italeri
Wait, Searching ITALERI 02673 for you…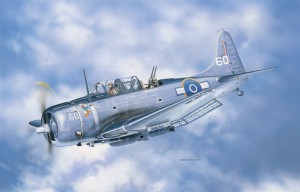 Počakajte, Iskanje SBD-5 Dauntless za vas...
Vidite lahko tudi :
Ogledov : 475
Iskanje z:
sbd-5 dauntless italeri
italeri dauntless 1/48
działo samobieżne sd kfz 7 blueprint
b11e053 armour vleigtuig
maquette sbd dauntless de chez monogram
matchbox dauntless
maqueta dauntless
italeri dauntless model 1/72
matchbox sbd 5 dauntless revue de kit
modelling the douglas sbd
ITALERI 2673 SBD-5 Dauntless 1/48
italeri 1/48 scale a-24b banshee
italeri 1/48 douglas sbd-5 dauntless
f-85 sabre altaya
douglas sbd 1 48
dauntless color schemes
a24 dauntless 1 24 matchbox
a-24 banshee 1 48
1/48 douglas sbd-5 dauntless italeri
モノグラム 1/48 SBD-5