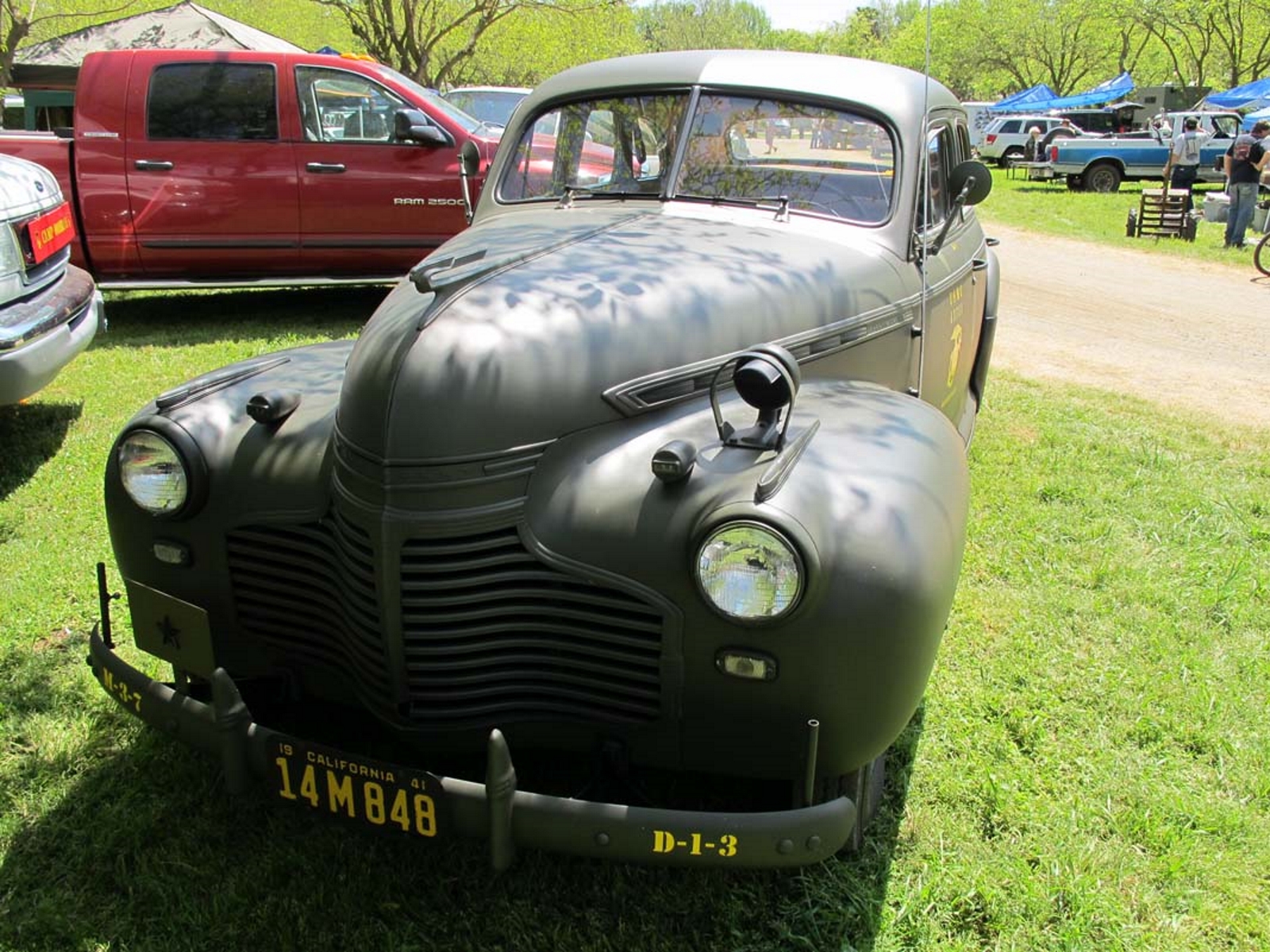 Chevrolet 1941

Country
USA
Type
Staff Car
Produced
1941—1952
The Chevrolet Deluxe was a trim line of Chevrolet automobiles, marketed from 1941 to 1952, and was the volume sales leader for the marque during the 1940s. The line included, at first a 4-door sedan, but grew to include a fastback 2-door "aerosedan" and other body styles. The original series ran from 1941 to 1948, after which a new body style was introduced for 1949, running through 1952. During the post-war years and continuing through the early 1950s, the Deluxe range was Chevrolet's sales leader, offering a balance of style and luxury appointments unavailable in the base Special series; and a wider range of body styles, including a convertible, Sport Coupe hardtop (starting in 1950), two- and four-door sedans and four-door station wagons. The 1941 Chevrolet was the first generation that didn't share a common appearance with Chevrolet trucks, while the Chevrolet AK Series truck did share common internal components.
Source: Chevrolet 1941 on Wikipedia
Chevrolet 1941 Special Deluxe Staff Car Walk Around
Photographer
Vladimir Yakubov
Localisation
MVCC Camp Delta
Photos
59
Wait, Searching Chevrolet 1941 books for you…

1941 Chevrolet Special Deluxe
Photographer
Vladimir Yakubov
Localisation
Aquino Tank Weekend
Photos
60
Related kits:
Find kits on eBay:
Search on eBay
Search for what you need, We suggest this but it is you who decide
...
Views : 1223