Profile Publications

Série

AFV Våpen

Titre

Russian KV and IS.

Réf

17
Beskrivelse

Les chars "Russian KV and IS."
Le char Kliment Voroshilov (KV) est un char de rupture soviétique. Il fut une désagréable surprise pour la Wehrmacht lors de l'opération Barbarossa : il était à l'époque quasiment invulnérable à toutes ses armes excepté le canon antiaérien Flak de 88 mm et des tirs directs d'artillerie.
Kilde: Wikipedia
Wait, Searching AFV Weapons 17 for you…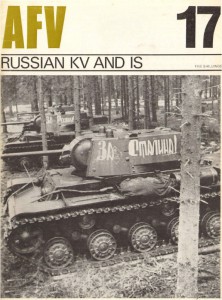 Wait, Searching Russian KV and IS tanks for you…

Du kan se også :
Find items about "KV tank" on AliExpress (c):
Views : 230