Publikacije profila

Serije
AFV oružje
Titre

Russian KV and IS.

Ref
17
Opis

Les chars "Russian KV and IS."
Tenk Kliment Vorošilov (KV) je sovjetski rezervoar za rupture. To je bilo neprijatno iznenađenje za Vermaht tokom operacije Barbarosa: to je u to vreme bilo gotovo neranjivo za svo svoje naoružanje osim protivavionski pištolj "Flek Flak" od 88 mm i direktnu artiljerijsku paljbu.
Izvor: Vikipedija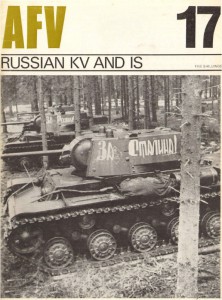 Wait, Searching AFV Weapons 17 for you…

Pronađi komplete na eBay-u:
Pretraga na eBay-u
Tražimo ono što vam treba, predlažemo vam ovo, ali vi ste ti ti koji odlučujete
[ae_affiliate_byphil keyword="KV tank"] ...
Srodni kompleti:
Views : 436