Ref
36504
Serie
World of Tanks
Scale
1/35
Topic

M24 CHAFFEE
THE BOX CONTAIN: 1 MODEL KIT – 1 LIQUID CEMENT – 1 TANK GUIDE – WORLD oF TANKS DECALS – 3 INVITE CODES – 1 BONUS CODE
Officially designated as the Light Tank M24, the British gave this tank the service name 'Chaffee'. Arguably the best light tank of the war, the vehicle was intended as a replacement for the M5 Stuart. The design departed quite a lot from those of earlier light tanks. Twin Cadillac engines and Hydramatic transmission enabled the vehicle to achieve high speeds, while torsion-bar suspension granted it good cross-country capabilities. A new lightweight 75mm gun packed decent firepower into the tank's turret which, coupled with its low silhouette, was a nice advantage for a light tank. The M24 was used during the later part of World War II and in several post-war conflicts, from the Korean War to the First Indochina War.
Source: Italeri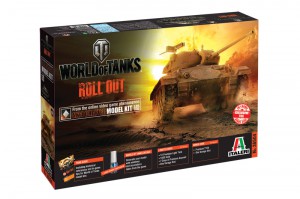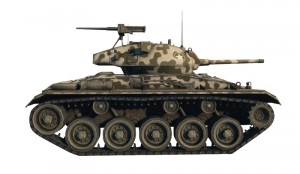 Wait, Searching ITALERI 36504 for you…

Find kits on eBay:
Search on eBay

Search for what you need, We suggest this but it is you who decide

[ae_affiliate_byphil keyword="Tank Chaffee"] ...
Related kits:
Views : 1102