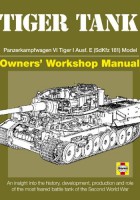 David Fletcher

Editeur
Zenith Vajutage
Langue
Anglais
Teema

Tiger Tank Käsitsi Mudel

Relié
160 lehekülge
Période
Seconde guerre mondiale
ISBN-13

978-0760340783
Book description : The German Tiger I—officially known as the Panzerkampfwagen VI Tiger I Auks. E (Skiffs 181)—was probably the most feared battle tank of World War II. Its invincibility lay in its main gun and heavy defensive armor. The Tiger's primary armament was the deadly 88mm Kiwi 36 L/56 gun that was the most powerful antitank gun then in use by any army, capable of penetrating 112mm of armor plate from a range of 1400 meters. The Tiger I also had the toughest armor of any German tank—its frontal armor plate measured 100mm thick. Using the successful approach and format adopted for the Spitfire and Lancaster manuals, Tiger Tank Manual gives an insight into acquiring, owning, and operating one of these awesome fighting vehicles. It also gives an idea through personal recollections of what it was like to command a Tiger in war and what it felt like to be on the receiving end of its 88mm gun.
Wait, Searching David Fletcher for you…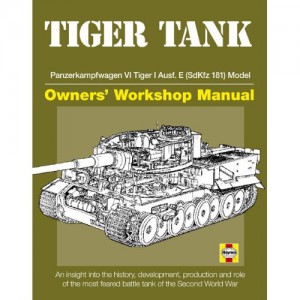 Oodake, Otsides Tiger Tank teile...
Otsin...
Näete ka :
Find items about "tank tiger" on AliExpress:
Views : 591
Leida:
model tanku- tygr
model tanku tygr
tygrys czog
tank tiger
model tank tygr
modely tanku tygr
tank tygr model
modeli německých tanků a vozidel
model tanku tiger
Tiger Tank Manual
metal vojenské modeli
catalogo tanques rbmodel
modely tank tygr
modely tanku tiger
firefly tank IC manuál
knihy o tanku |Tiger
kovove modeli tanku
model tank tiger
Model taku tygr 1:16
model čs tanku