Ref
05608
Geben
Model kit
Skala
1/350
Thema

USS CV-2 Lexington carrier 05/1942
Ein Modell der Marke Trumpeter das kit: USS CV-2 Lexington carrier 05/1942 – Trumpeter 05608.
Das kit besteht aus über 583pcs : Either waterline version or full hull version can be selected; Include 4 F4Fs of VF-2, 6 SBDs of VB-2& VS-2, 3 TBDs of VT-2, total 3 types 13 a/c with clear canopy, folding wings.
USS LEXINGTON CV-2 Länge über alles:270.8 m Breite max:39.7 m Rumpf:32,2 m Verdrängung standard:41187t Volllast:43054t Der LEXINGTON(CV-2) war ursprünglich BK-1,legt sich wie ein Kreuzer 8 Jan 1921 Quincy,Massachusetts.Berechtigte abgeschlossen werden, da ein Flugzeugträger 1. Juli 1922,im Auftrag 14. Dezember 1927.Am 7. Dezember 1941,LEXINGTON, basierend auf Pearl Harbor,als die Nachricht von dem japanischen Angriff auf Pearl Harbor, war der,Sie sofort gestartet searchplane auf die Jagd nach der japanischen Flotte. Am 7. Mai 1942 LEXINGTON air group sank der japanische leichte Träger SHOHO.8., LEXINGTON getroffen wurde von 2 torpedos und 3 Bomben,endlich rollte auf die Seite und sank..LEXINGTON recevied 2 Käfer Sterne für Ihre Weltkrieg Dienst.
Source: Trumpeter
Warten Sie, Suchen Trumpeter 05608 für Sie...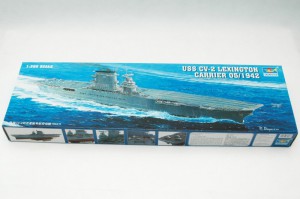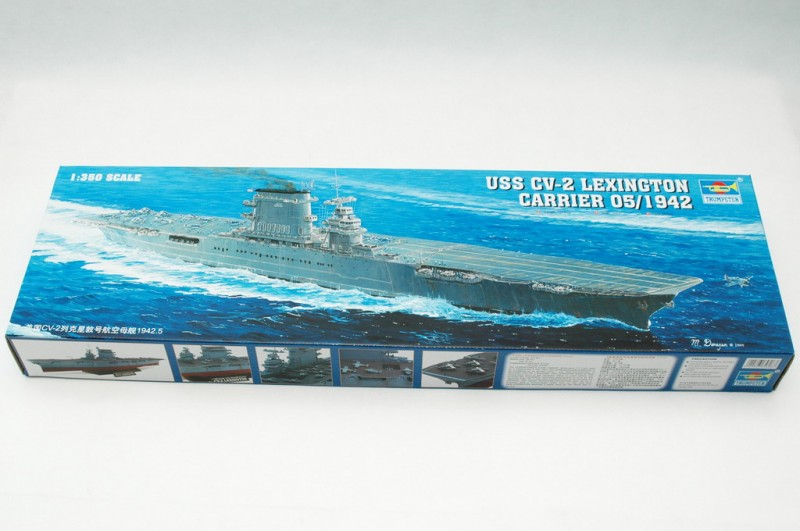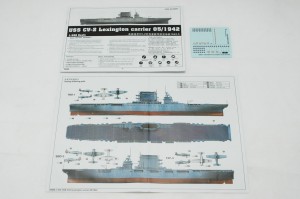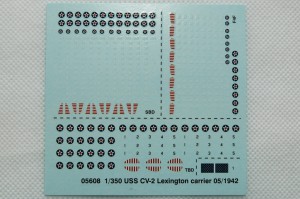 Warten Sie, Suche USS CV-2 Lexington für Sie...
You can see also :
Find items about "uss lexington" on AliExpress:
Aufrufe : 465
Find by:
1/350 レキシントン
uss lexington 1/350 trumperter
1/350 CV-16
レキシントン
トランペッタープラモデルレキシントン
トランペッターウェストバージニア
タミヤ ユニバーサルキャリア
uss lexington 1942 1/350 trumperter
uss lexington 1/350 scale trumperter
USS CV-2 LEXINGTON 1/350 TRUMPETER
maquette porte avion arromanches
maquette 2 CV
cv-3 レキシントン 1942
1/350 トランペッター 空母
1/350 Lexington
空母レキシントン