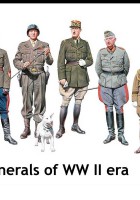 Master-Box

Ref
MB35108
Geben
Militärische miniaturen
Skala
1/35
Thema

Die Generäle des zweiten Weltkriegs
Ein Modell der Marke Master-Box das kit: The Generals of WW II – Master Box MB35108.
Inhalt : Figures of six famous generals of WWII : Patton, Zhukov, Montgomery, de Gaulle, Mannstien, Hajime Sugijama.
Warten Sie, Suche Master Box MB35108 für Sie...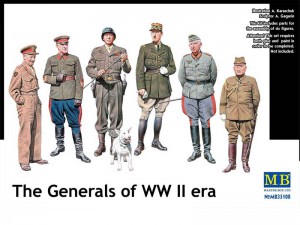 Warten Sie, Suche Die Generals of WW II für Sie...
You can see also :
Aufrufe : 569
Find by:
Master Box
mb35108
master box 35108
Hobby Boss 82494 Советский легкий танк Т-26 обр 1931 г
masterbox 35108
master box models
•35108 master box
maquette master box
ww commaster
The Generals of WW II /35108/
MB35108 1/35 Генералы Второй Мировой купить в россии
マスターボックス 1/35 MB35108
masterbox models news 1/35
masterbox generals
figurky slavných generálů
Generals of WWII Master Box
Master Box 35108 1/35 The Generals of WW II
generals ww2
master box 170vk
kübelsitzwagen