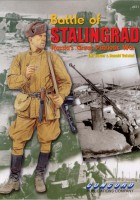 Concord Publications

Series
Concord Publications
Title
Battle of Stalingrad
Ref
6511
Description

Battle of Stalingrad – Russian Great Patriotic War
La bataille de Stalingrad refers to the fighting on July 17, 1942 to February 2, 1943, for control of the namesake city, now Volgograd, between the forces of the Union of soviet socialist republics and those of the Third Reich. They include the approach to the city by the German armies, fighting in urban areas, its conquest, and then the counter-offensive of the soviet, until the encirclement and surrender of German troops. All of these fights, in and out of the city, have expanded on a little more than six months and cost the lives of approximately 750 000 combatants and an unknown number of civilians, which makes them one of the battle the deadliest in history.
With the battle of Moscow in December 1941, and the battle of Kurskin July 1943, it is one of the great defeats of the German army, and is regarded as a turning point, major strategic of the Second world War. She is remembered for the harshness of urban combat, sparing neither civilians nor military, as well as for its psychological impact, and symbolic.
Wait, Searching Concord 6511 for you...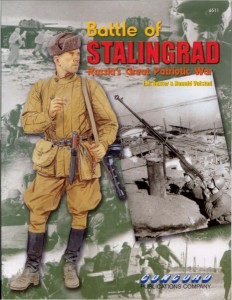 Wait, Searching Battle of Stalingrad for you...
You can see also :
Find items about "Stalingrad" on AliExpress:
Views : 271
Find by:
great patriotic war kit
сталинградская битва
sztálingrádi dokumentáció képekben
us army m47 tank miniature avec tete de lion
wapedia moszkvai csata
περιγραφή της μάχης του στάλινγκραντ
битва за сталинград
битва за сталинград 2004 фильм
битката при сталинград отечествена
великата война битка сталинград
symbolic image of battle of stalingrad
Karten Schlachten von Stalingrad
хънтър сталинград
battle of stalingrad concord
bitkata za l grad
bitva o stalingrad
concord 6511
concord stalingrad
fotografie guerra patriottica russa
great patriotic war kits