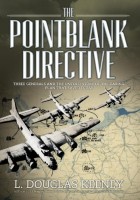 The Pointblank Directive: Three Generals and the Untold Story of the Daring Plan that Saved D-Day
L. Keeney
Genre : History
Subjects :
History, Military, World War II
Issue :
17/12/2012
Editor :
Publisher :
Osprey Publishing
Format :
Hardcover
Pages :
304
Language :
en
Dimensions :
9.17 x 5.98 x 1.14 in
ISBN-10 :
9781849089333
ASIN :
1849089337
Where was the Luftwaffe on D-Day? Historians have debated that question for six decades, but in 2010 a formerly classified World War II D-Day history was restored, and in it were a new set of answers. Pointblank is the result of extensive new research using that newly restored history to create a richly textured portrait of air power and leadership, and perhaps the last untold story of D-Day: Three uniquely talented men and why, on the single most important day to the survival of the Third Reich, the German Air Force was unable to mount a single effective combat mission against the invasion forces. After a year of unremarkable bombing against Germany aircraft industry, and with just five months to go until D-Day, General Henry H. "Hap" Arnold, commander of the United States Army Air Forces placed his lifelong friend General Carl A. "Tooey" Spaatz in command of the strategic bombing forces in Europe and gave his protégé, General James "Jimmy" Doolittle command of the Eighth Air Force in England. For these fellow aviation pioneers and air war strategists, he had but one set of orders: Sweep the skies clean of the Luftwaffe by June 1944. Spaatz and Doolittle couldn't do that, but they could do what Arnold really wanted: Clear the skies sufficiently to gain air superiority over the D-Day beaches. The plan was called Pointblank. In Pointblank, L. Douglass Keeney carefully reconstructs the events in the air war that led up to D-Day while painting an in-depth portrait of the lives and times of these aviation pioneers.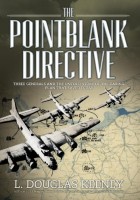 About the Author
L. Douglas Keeney has been writing military non-fiction for sixteen years and is a well-known researcher among archivists where formerly classified documents repose. His work has been reviewed by Newsweek, salon.com, The New Yorker, and The New York Times. Keeney has appeared on The Discovery Channel, CBS, The Learning Channel, and The Military Channel (which he cofounded), and he has been interviewed by scores of radio stations and syndicates. He is presently the on-air host for On Target. Previously, Keeney worked for fifteen years in marketing and advertising in Los Angeles and New York with Young & Rubicam and Ogilvy & Mather, and internationally with a subsidiary of British-American Tobacco. He was nominated to the Institute for Advanced Advertising Studies (NYC) and was nominated for Entrepreneur of the Year by both the Graduate School of Business at the University of Southern California. Keeney has a BA in Economics from the University of Southern California and an MBA from the University of Southern California's Marshall School of Business.