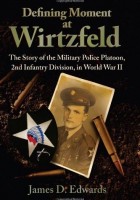 Defining Moment at Wirtzfeld: The Story of the Military Police Platoon, 2nd Infantry Division, in World War II
James Edwards
Genre : History
Issue :
03/01/2013
Editor :
Publisher :
Brown Books Publishing Group
Format :
Hardcover
Pages :
392
Language :
da
Dimensions :
9.10 x 6.20 x 1.30 in
ISBN-10 :
9781612540894
ASIN :
1612540899
This book is intended to honor all veterans for their sacrifices on the battlefields of the European and Pacific theaters during World War II. It further honors military police everywhere who have served America in the honorable tradition of military service, exemplifying high levels of esprit de corps. It brings recognition to one of the oldest units in America's military history. More specifically, this book recognizes and pays tribute to a small group of men: the MP Platoon of the 2nd Infantry Division who fought in Europe in World War II. From ''D-Day Plus 1'' (the day after the initial wave of troops came ashore) at Omaha Beach, through the defeat of Hitler and Nazi Germany, to their final destination of Pilsen, Czechoslovakia, on May 7, 1945, and the conclusion of the war, this small group of men performed above and beyond their call of duty, earning the Meritorious Unit Service plaque for their contributions to the war effort. This MP unit had a large role in supporting and participating in combat operations and in the eventual defeat of a determined enemy.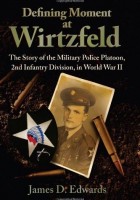 About the Author
James Daniel Edwards is the third son of James Douglas and Aleta Edwards, born in July 1959. James is a twenty-two-year veteran Texas master peace officer and currently serves as a law enforcement officer in the Dallas metropolitan area. James and his wife, Marsha, have raised five grown children. James believes that success in life can be attributed to a strong relationship with Christ, honor that is exemplified through integrity, courage to overcome adversity, and the consistent commitment to try to do the right thing. James believes that his own worth isn't measured by the material things he possesses but by whether or not his children listen to his advice and apply what he's learned to their own lives.