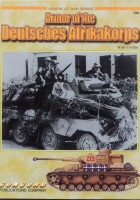 Concord Publications

Series
Armor At War
Topic
Afrika Korps
Ref
7021
A book signed Concord Publications the journal "Afrika Korps – Armor At War 7021".
The Deutsches Afrikakorps (abbreviated Afrika Korps, Afrikakorps, or DAK) was the headquarters controlling the German divisions of panzers in the desert of Libya and Egypt to western, and then in Tunisia, during the Second world War. Little by little, the name Afrika Korps included the HQ and the military units that were attached to it.
The DAK was formed on the 19th February 1941, after the decision to send an expeditionary force in Libya1 to support the troops of Mussolini. In effect, the Italians were blocked by the counter-offensive of the Viii british corps, counter-offensive, called Operation Compass. The expeditionary force German was commanded by General Erwin Rommel and originally had one mission-to recapture the Cyrenaica and Libya. The DAK has never been accused of a war crime.
Source: Wikipedia
Wait, Searching Armor At War 7021 for you...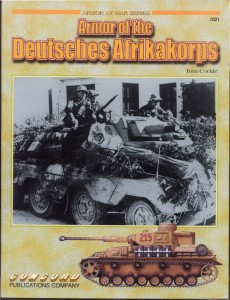 Wait, Searching Afrika Korps for you...
Find items about "Afrika Korps" on AliExpress:
Views : 371
Find by:
использование африканским корпусом kfz 70 фото
dora afrika korps scorpion
pak 36 afrika
Panzer III and crew Afrika Korps
pz kpfw iii ausf g afrika korps
saksalainen sotavaruste
sd kfz 10 afrika
vozida afrikakorpsu barvy
WW II Afrika Corp armour
DAK F-22 76mm gun
dak afrika korps armor
concord publications armor at war series
afrika korps armor
afrika korps książki
afrika korps pak-35/36
AFRIKA KORPS Panzer II A-C
afrika-korps tank
armor at war
concord armor at war afrika corp
concord publications armor at war