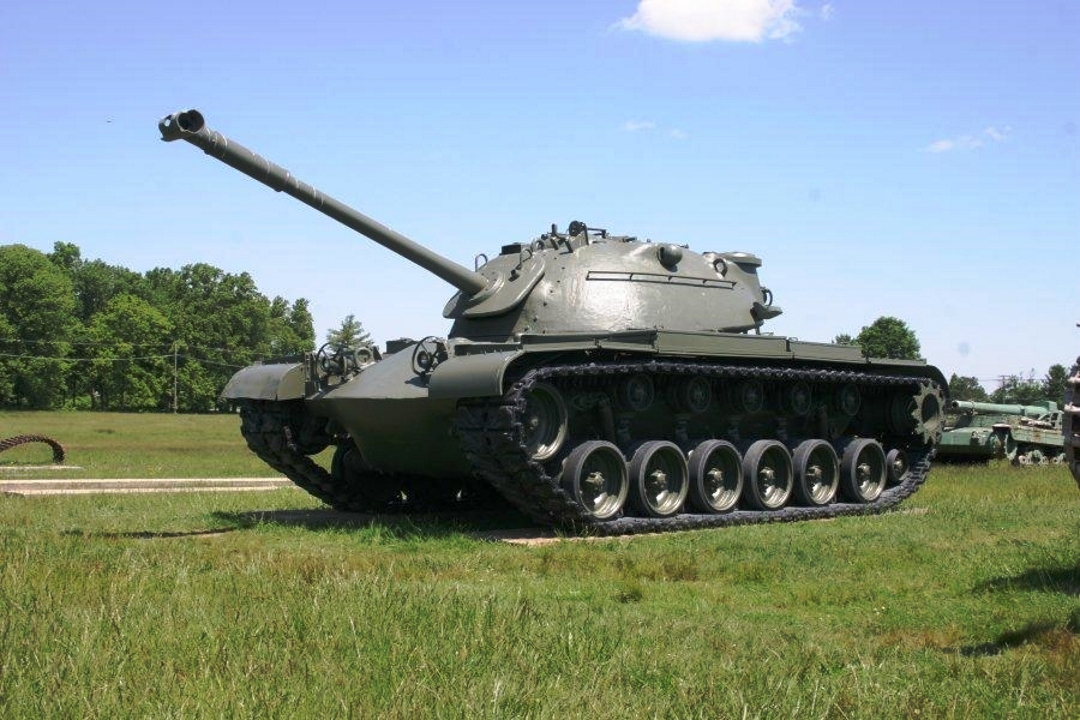 Tenk M48 Paton

Zemlja
Sad
Tip
Srednji rezervoar
U službi
1953—1990s
M48 Paton je bio glavni borbeni tenk (MBT) koji je projektovan u Sjedinjenim Državama. To je bio treći tenk koji je zvanično nazvan po generalu Džordžu S. Patonu, komandantu Treće armije SAD tokom Drugog svetskog rata i jednom od najranijih američkih zagovornika za upotrebu tenkova u borbi. To je bio dalji razvoj tenka M47 Paton. M48 Paton je bio u američkoj službi dok ga nije zamenio M60 i služio je kao primarni borbeni tenk američke vojske i marinaca tokom Vijetnamskog rata. Široko su ga koristili saveznici SAD iz Hladnog rata, posebno druge zemlje NATO-a.
Izvor: M48 Patton na Vikipediji
M48 Patton
Fotograf
Nepoznato
Lokalizacija
Nepoznato
Fotografije
30
Wait, Searching Tank M48 Patton for you...

Norwegian M48A5 Walk Around
Fotograf
Erik Torp
Lokalizacija
Nepoznato
Fotografije
66
Srodni kompleti:
M48 Patton Medium Tank Walk Around
Fotograf
Bil Maloni
Lokalizacija
Nepoznato
Fotografije
12
Pronađi komplete na eBay-u:
Pretraga na eBay-u
Tražimo ono što vam treba, predlažemo vam ovo, ali vi ste ti ti koji odlučujete
M48A3 Patton Tank Walk Around
Fotograf
Bill Maloney
Lokalizacija
Paton muzej
Fotografije
18
...
M48A2C Patton 48 Walk Around
Fotograf
Vladimir Yakubov
Lokalizacija
Nepoznato
Fotografije
116
M48 Patton Walk Around
Fotograf
Unknow
Lokalizacija
Nepoznato
Fotografije
15
Čekaj, pretražujem Tenka Patona za tebe...

M48 Patton Walk Around
Fotograf
Unknow
Lokalizacija
Nepoznato
Fotografije
31
M48A2C Walk Around
Fotograf
Nepoznato
Lokalizacija
Nepoznato
Fotografije
53
Views : 8065