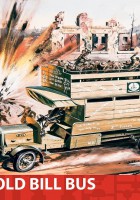 Ref

A50163

Vrsta

Model Kit

Lestvica

1/32

Temo

WWI Old Bill Bus Gift Set
Model blagovne znamke Airfix the kit : WWI Old Bill Bus Gift Set – Airfix A50163.
The British Army of 1914 lacked motorised transport, so following the outbreak of war and by the time of the First Battle of Ypres, the War Office had commandeered a number of London buses along with their drivers. These soon became known as 'Old Bill Buses' with a reference to Bairnsfather's Old Bill character.
Wait, Searching Airfix A50163 for you…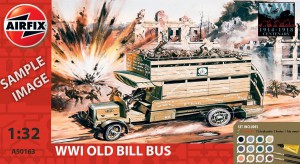 Wait, Searching WWI Old Bill Bus for you…

Povezani sklopi:
Našli kompleti na eBay:
Iskanje na eBay
Iskati tisto, kar potrebujete, priporočamo, da to, vendar to je vas, ki se odločijo,
Vidite lahko tudi :
Views : 668