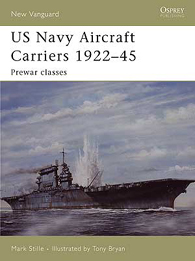 Osprey Publishing

Serie
New Vanguard
Ref
114
ISBN
9781841768908
Author
Mark Stille
Illustrator
Tony Bryan
The USS Langley, the first American aircraft carrier, entered service in 1922. Despite being converted into an aircraft tender, it was the first step in a new direction for the US Navy and naval warfare. This book covers the design, development and operation of USN aircraft carriers built prior to World War II, including their aircraft and weaponry. It also explains their various successes and losses such as the first carrier vs carrier battle at Midway; the battle of the Coral Sea; the battle of the Philippine Sea; and the Operation Torch landings.
Une documentation signée Osprey Publishing le livre «US Navy Aircraft Carriers 1922–45 – NEW VANGUARD 114» .
Source: osprey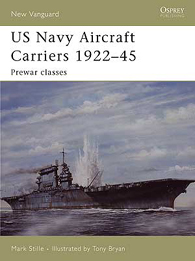 Wait, Searching NEW VANGUARD 114 for you…

Find kits on eBay:
Search on eBay
Search for what you need, We suggest this but it is you who decide
[ae_affiliate_byphil keyword="US Navy"] ...
Related kits:
Views : 445