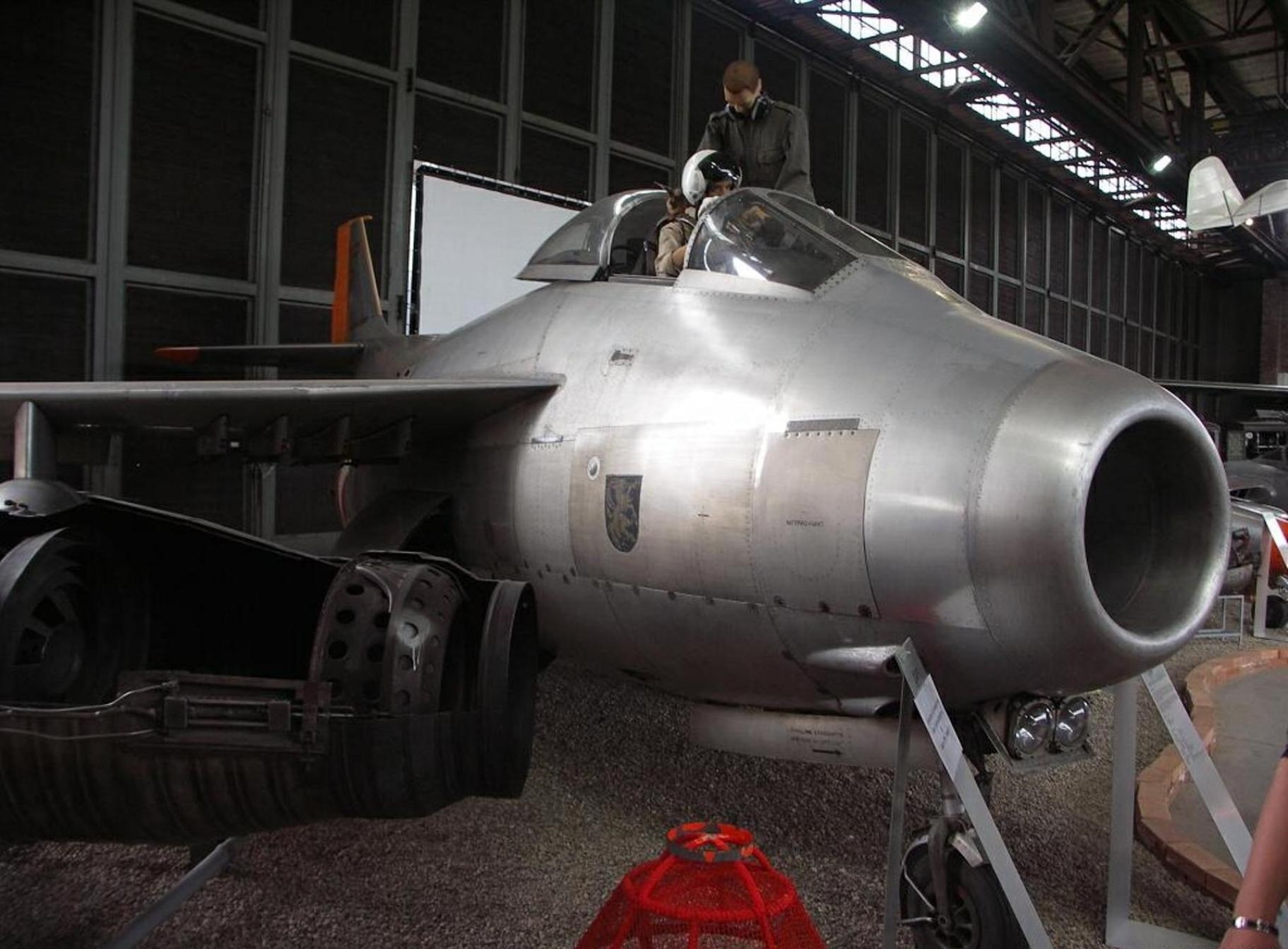 Saab J-29F Tunnan

Land
Sverige
Type
Jagerfly
Første flight
1 September 1948
Bygget
661
Bildegalleri av en Saab J-29F Tunnan, The Saab 29, colloquially called Flygande tunnan (English: "The flying barrel"), was a Swedish fighter designed and manufactured by Saab in the 1940s. It was Sweden's second turbojet-powered combat aircraft, the first being the Saab 21R; additionally, it was the first Western European fighter to be produced with a swept wing after the Second World War, the Me 262 being the first during the war. Despite its rotund appearance, from which its name derives, the J 29 was a fast and agile aircraft for its era. It served effectively in both fighter and fighter-bomber roles into the 1970s.
Kilde: Saab J-29F Tunnan på Wiki
Saab J-29F Tunnan
Fotograf
Jan Petr
Lokalisering
Ukjent
Bilder
104
Vente, Søke Saab J-29F Tunnan bilder for deg...

SAAB J 29 Tunnan Walk Around
Fotograf
Sten Sundelin
Lokalisering
Ukjent
Bilder
84
Relaterte kits:
Saab 29E/F Tunnan
AZ modell
AZ4856
1:48
Full kit
Clic for Søk
Finn sett på eBay:
Søk på eBay
Søk etter hva du trenger, Vi foreslår dette, men det er du som bestemmer
Du kan se også :
Views : 4479