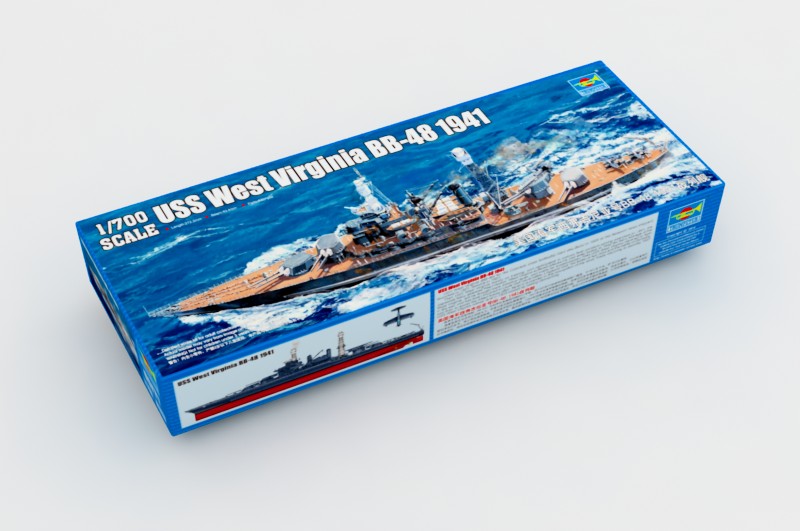 Ref
0Vijf duizend zeven honderd zeventig een
Type
Model kit
Schaal
1/700
Onderwerp

USS West Virginia BB-48 1941
Een model van het merk Trumpeter de kit: USS West Virginia BB-48 1941 – Trumpeter 05771.
De kit bestaat uit meer dan 440pcs : 17 sprues, upper hull, lower hull, waterline plate, deck and stand.
USS West Virginia (BB-48), a Colorado-class battleship, was the second ship of the United States Navy named in honor of the 35th state. Her keel was laid down on 12 April 1920 by the Newport News Shipbuilding and Drydock Company of Newport News, Virginia. She was launched on 19 November 1921 sponsored by Miss Alice Wright Mann, daughter of Isaac T. Mann, a prominent West Virginian; and commissioned on 1 December 1923, Captain Thomas J. Senn in command.[1] As the most recent of the "super-dreadnoughts", West Virginia embodied the latest knowledge of naval architecture; the watertight compartmentation of her hull, and the scale of her armor protection, marked an advance over the design of battleships built, or on the drawing boards before the Battle of Jutland.
Source: Trumpeter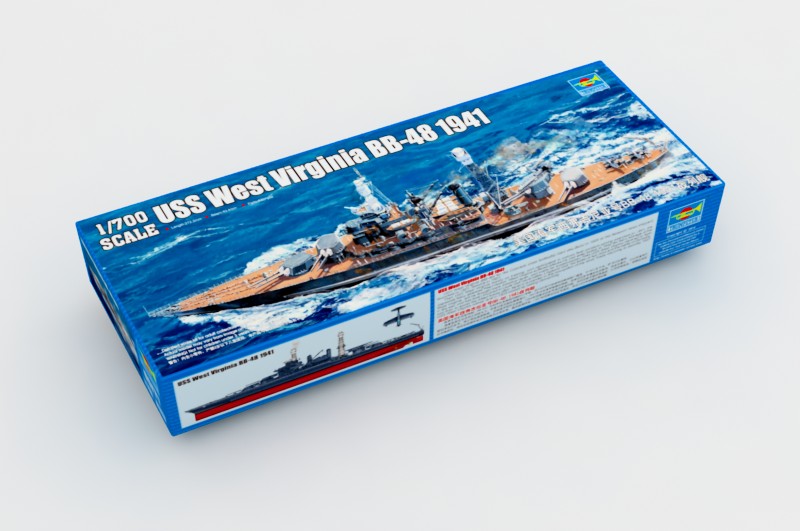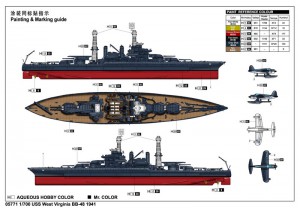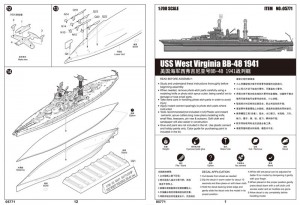 Wacht, Zoeken Trompettist 05771 voor u...

Pakketten vinden op eBay:
Zoeken op eBay
Zoeken naar wat je nodig hebt, raden We dit maar het is u die besluiten
Je kunt ook zien :
Verwante kits:
Views : 814