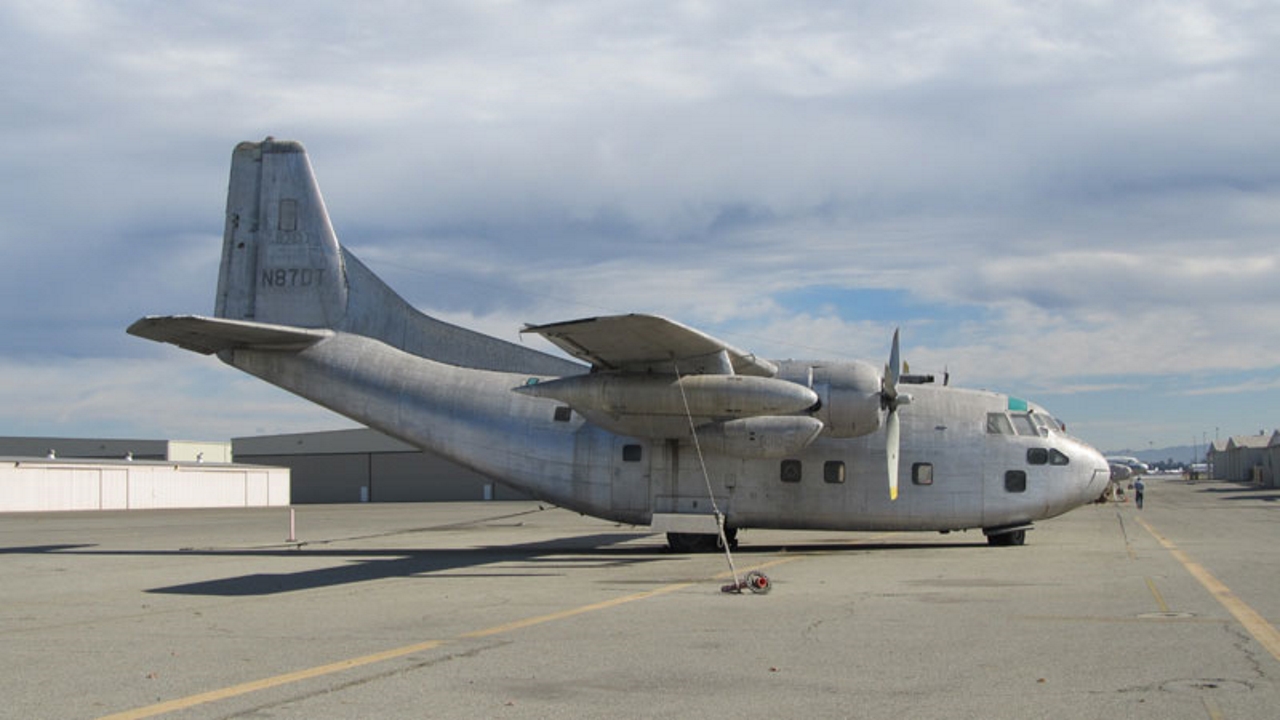 Fairchild C-123 Provider

Land
Usa
Role
Gevechtsvliegtuigen
Eerste vlucht
van 20 september 1951 tot 20 september 1951
Fabrikant
1988
De Fairchild C-123 Aanbieder is een Amerikaans militair transportvliegtuig ontworpen door Chase Aircraft en vervolgens gebouwd door Fairchild Aircraft voor de Amerikaanse luchtmacht. Naast zijn USAF-dienst, die latere dienst bij de Air Force Reserve en Air National Guard omvatte, ging het ook dienen bij de Kustwacht van de Verenigde Staten en verschillende luchtmachten in Zuidoost-Azië. Tijdens de Vietnamoorlog werd het toestel gebruikt om Agent Orange te spuiten.
Fairchild C-123K Provider Walk Around
Fotografen
Cees Hendriks
Lokalisatie
Onbewust
Foto 's
79
Wacht, Zoeken Fairchild C-123 Provider voor u ...

Fairchild C-123K Provider Walk Around
Fotograaf
Vladimir Yakubov
Lokalisatie
Kasteel AFB Museum
Foto 's
178
Gerelateerde kits: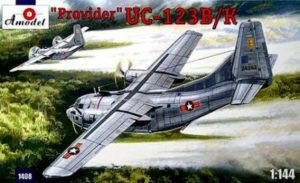 Aanbieder UC-123B/K
Model
1408
1:144
Volledige uitrusting
Clic voor zoeken
Fairchild C-123B Provider Klassieke Vliegtuigen
Roden
056
1:72
Volledige uitrusting
Clic voor zoeken
Fairchild C-123K Provider Walk Around
Fotograaf
Bill Maloney
Lokalisatie
Lucht Erfgoed Museum
Foto 's
19
Kits zoeken op eBay:
Zoeken op eBay
Zoek naar wat je nodig hebt, we raden dit aan, maar jij bent het die beslist
...
Meer info:
The Fairchild C-123 Provider was a military transport aircraft that served with the United States Air Force and other allied forces from the 1950s to the 1990s. It was designed by Chase Aircraft and later produced by Fairchild Aircraft, with over 300 units built. The C-123 Provider had a high-wing, twin-engine configuration, with a large rear cargo ramp that allowed for easy loading and unloading of troops, supplies, vehicles and even paratroopers. The C-123 Provider was capable of operating from short and unimproved runways, making it suitable for various missions in remote and hostile areas.
The C-123 Provider saw extensive action during the Vietnam War, where it was used for airlift, medevac, aerial spraying of Agent Orange and other chemicals, and covert operations. The C-123 Provider was also deployed in other conflicts and humanitarian operations around the world, such as the Congo Crisis, the Dominican Civil War, the Iran hostage crisis, Operation Urgent Fury in Grenada, and Operation Just Cause in Panama. The C-123 Provider was retired from the US Air Force in 1980, but some units continued to fly with the US Coast Guard and other foreign air forces until the mid-1990s.
Bekeken : 3604