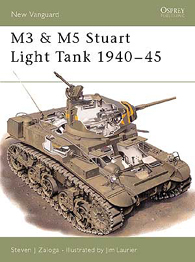 Osprey Publishing

Ref
33
Serie
Neue Vanguard
ISBN

9781855329119

Auteur
Steven J Zaloga
Illustrateur
Jim Laurier
Ein buch, signiert Osprey Publishing le livre «M3 & M5 Stuart Light Tank 1940–45 – NEW VANGUARD 33» .
The M3 and M5 family of light tanks were the culmination of American tank development of the 1930s. By the time of the outbreak of the World War II, they were approaching obsolescence, as tank forces in Europe were shifting from light to medium tanks as the main element of their armored forces. First entering combat in the autumn of 1941 in the Western Desert with the British Army, the Stuart quickly proved its inadequacies. The M3 and M5 light tanks proved more suitable in the Pacific theater than in Europe, and fought successfully in many of the major battles including Guadalcanal, Tarawa and Peleliu. This title narrates this distinctive and unusual fighting vehicle's history.
Quelle: osprey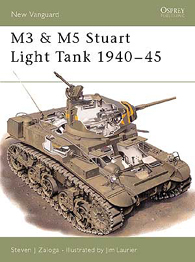 Wait", " Searching NEW VANGUARD 33 for you...

Finden kits auf eBay:
Suche auf eBay
Suche für das, was Sie benötigen, Wir empfehlen dies, aber es ist Ihr, die entscheiden
Find items about "Stuart tank" on AliExpresS (c):
Sie können siehe auch :
Verwandte kits:
Ansichten : 456