Osprey Publishing

Série
Vanguard
Autor
Bryan Perrett
Thema
The Centurion Tank
Ref
22
Ein buch, signiert Osprey Publishing das buch « The Centurion Tank – VANGUARD 22».
Le Centurion est le premier char de bataille britannique de l'après-guerre. Il est souvent considéré comme l'un des meilleurs chars d'assaut britanniques de tous les temps. Conçu pendant la Seconde Guerre mondiale, il a été déployé en Europe, mais trop tard pour le combat actif. Il a servi pour la première fois pendant la guerre de Corée, où il aurait surpassé les chars américains et soviétiques. Il fut l'un des chars les plus largement répandus, équipant de nombreuses armées dans le monde. Il fut aussi un de ceux qui furent utilisés le plus longtemps. Un petit nombre était toujours en service dans les années 1990 et certaines versions dérivées jusqu'en 2006. Son successeur est le char Chieftain.
Quelle: Wikipedia
Wait, Searching VANGUARD 22 for you...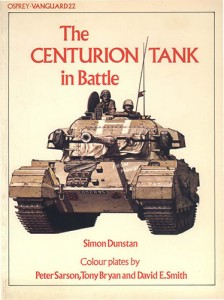 Wait, Searching Centurion Tank for you...
You can see also :
Find items about "Centurion Tank" on AliExpress (c):
Views : 334
Find by:
centurion tank wikipedia
vanguard 4 fallschirm panzerdivision hermann göring bruce quarrie