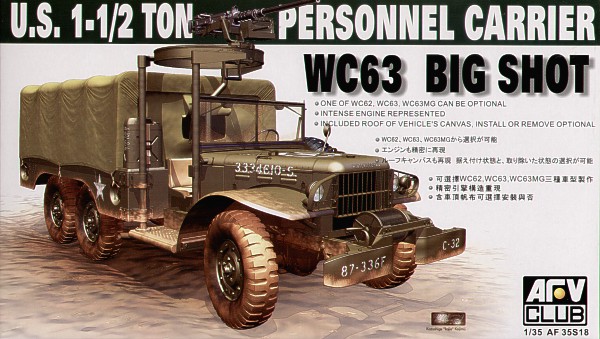 AFV Club

Ref

35S18

Geben
Modell
Skala
1/35
Thema

Dodge WC-63 6X6 Personal Carrier
Ein Modell der Marke AFV Club das kit: Dodge WC-63 6X6 Personnel Carrier Truck – AFV Club 35S18.
WC63 : 1½ Ton 6×6 with winch – A 6×6 weapons carrier, based on the WC51 but with a lengthened chassis and an extra axle added. Identical to the WC62 but fitted with a winch.
Wait, Searching AFV Club 35S18 for you…

Finden kits auf eBay:
Suche auf eBay
Suche für das, was Sie benötigen, Wir empfehlen dies, aber es ist Ihr, die entscheiden
Sie können siehe auch :
Verwandte kits:
Aufrufe : 1160