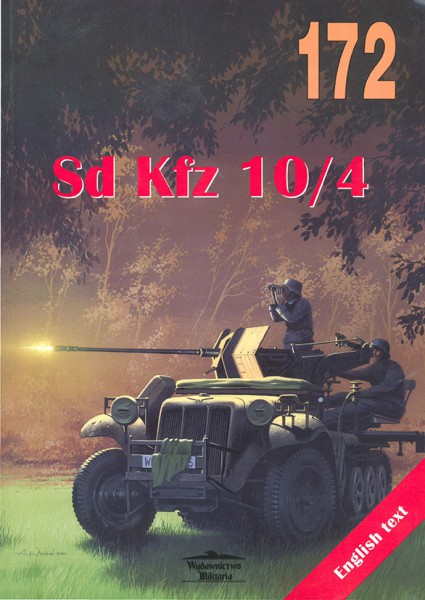 Publisher Militaria

Series
Publisher Militaria
Réf
One hundred seventy two
Subject
Sdkfz.10/4
Période
ww2
A documentation signed Publisher Militaria the book "Sdkfz.10/4 – Wydawnictwo Militaria 172" .
The SdKfz 10 (Sonderkraftfahrzeug 10) was a halftrack German, who knew no more than a limited use during the Second world War. It could carry eight men and tow anti-tank guns. It was produced approximately 17,000 copies between 1937 and 1944. The concept on which was based the vehicle was further developed with the SdKfz 250.
Source: Wikipedia
Wait, Searching Wydawnictwo Militaria 172 for you...

Wait, Searching Sdkfz 10 for you...

[AFG_gallery lestags='sdkfz.10′]
You can see also :
Views : 372